Nucleus Anywhere squeezes Alexa into high-tech home intercom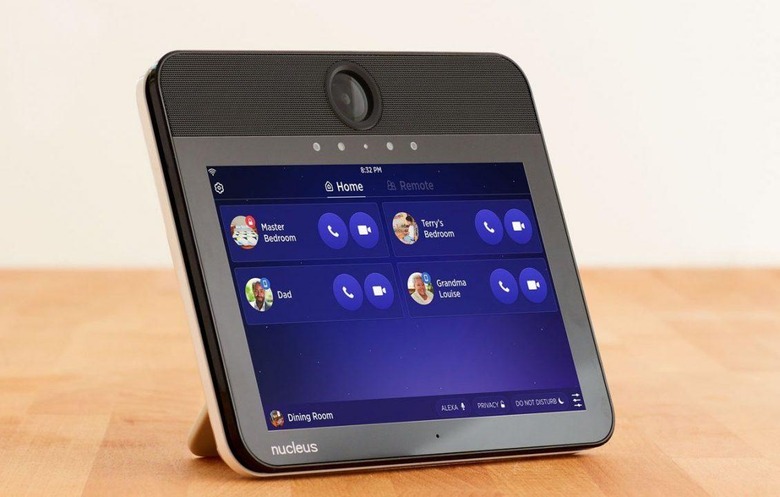 Amazon's Alexa continues its gradual spread throughout the home, with the voice-controlled virtual assistant now featuring in the new Nucleus Anywhere, a 21st century take on the intercom. Built around an 8-inch touchscreen, the tablet-esque gadget hooks up to a home network and supports video calls whether in the same home or between distant locations.
Anywhere will do audio calls too, and if you don't have the physical unit to hand you can always make and receive voice and video calls from the iOS and Android app.
As for Alexa, just as on Amazon's own Echo you can ask questions for Wikipedia, request a read-out of the latest headlines, check the weather forecast, and access other "skills" from the assistant's growing third-party catalog.
However, while you can stream music from Amazon Prime Music, iHeartRadio, and TuneIn, unlike an Echo there's no Spotify support.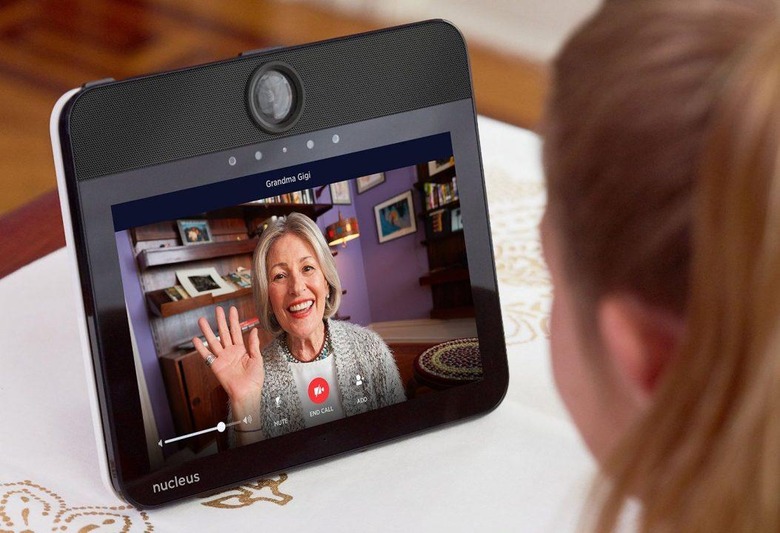 There's also limited smart home product integration, and though while you can – as with Echo – ask Alexa to unlock a door, Nucleus won't work with Belkin's WeMo platform and Philips' Hue connected bulbs.
[Updated to reflect what Anywhere does and doesn't work with in connected home devices]
Really, though, Nucleus is focusing on inter-home communications. There's a 120-degree wide-angle 5-megapixel camera – complete with a slide-down privacy cover – and stereo speakers, along with WiFi b/g/n and power-over-ethernet if you happen to have such a setup in your home.
Calls can be started simply by hitting the phone or video button next to each contact on-screen, organized by local Anywhere units or remote ones.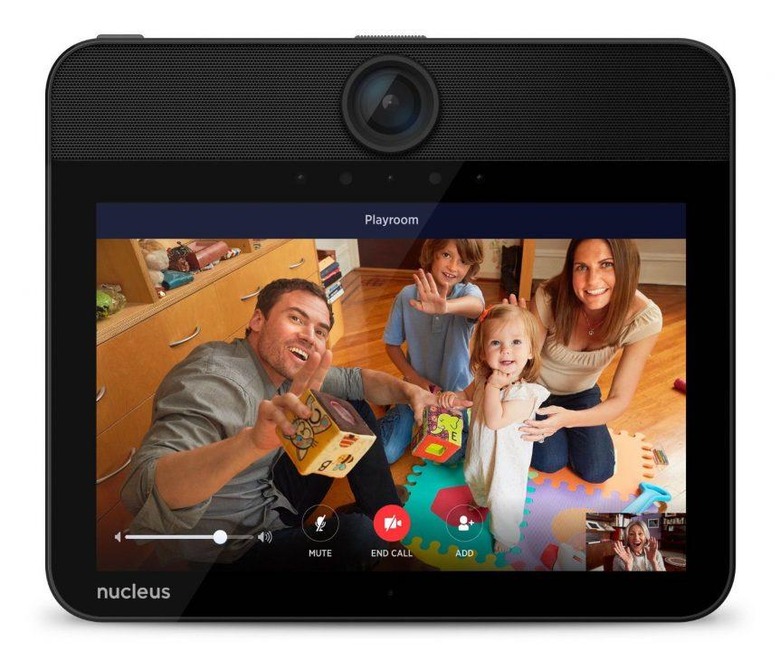 Actually outfitting your house with a few might put quite a dent in your wallet, mind. Nucleus is selling a single Anywhere for $249, though if you buy two or more they come down to $199 apiece. Still, you're paying a fair amount for the convenience of Nucleus' simplified interface: you can, after all, pick up an Android tablet for a fraction of that.
Of course, an mass-market Android tablet doesn't come with Alexa, though that might change in time. Amazon has thrown open the APIs for its virtual assistant to third-parties for integration in a wide variety of products; right now, we've only seen a handful, like the Triby radio, but the number is likely to grow as we head toward the holiday season.
MORE Nucleus