Amazon Alexa comes to 3rd party devices, starting with Triby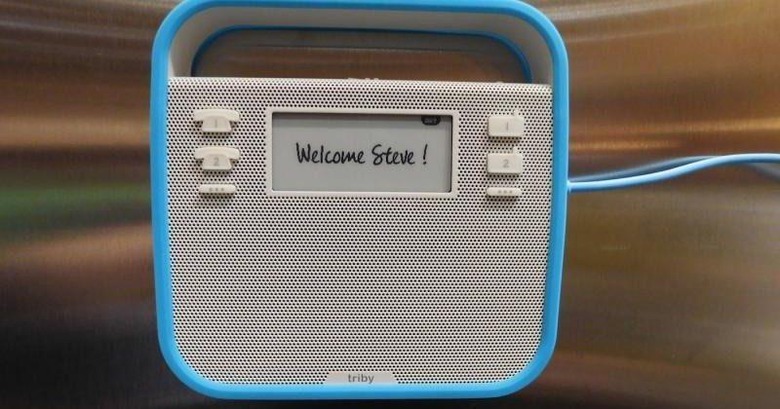 We may receive a commission on purchases made from links.
Alexa, Amazon's voice-based digital assistant that lives inside the Echo line of connected speakers, has finally made the jump to third-party devices, starting with the Triby. It's the first device to make use of Amazon's $100 million Alexa Fund, which helps companies looking to integrate Alexa into their products. Triby, made by France's Invoxia, is a slightly scaled down version of a smart home speaker, but with a focus on being used in the kitchen.
Simply put, once the Triby is connected to WiFi, it can handle all the same Alexa commands that a normal Echo device from Amazon can. That includes things like turning on the lights, or giving the day's weather report.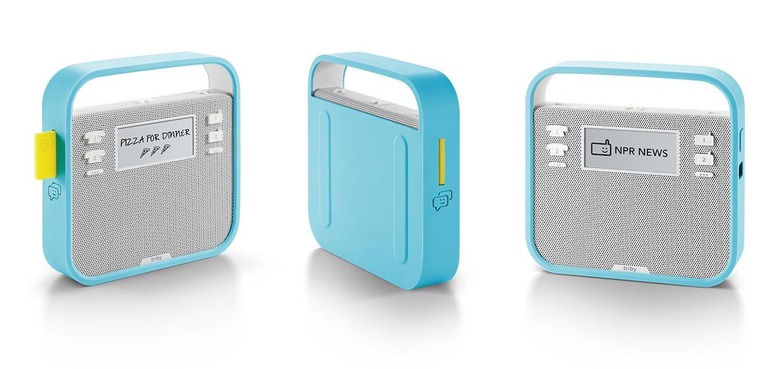 Where the Triby really differs from an Echo is in its physical design. The device runs on batteries and has small magnets on the back, so it can easily be attached to a refrigerator. It also features several physical buttons, which can be used to quickly access music, or place calls to a specific contact with Bluetooth-connected smartphone.
The 2.9-inch e-ink screen is primarily used for the messaging feature, which allows someone to use the app from a different location to send the equivalent a post-it-like note to the speaker. When the Triby receives the message, a small yellow flag pops out from the side as a notification.
While the Triby is just the first in what will likely be many third-party devices to use Alexa, it's still a bit pricy. At $200, it needs to be charged over Micro-USB, and offers two weeks of battery life, as long as the always listening Alexa feature is turned off, while music playback is available for 8 to 10 hours.
SOURCE Amazon