Nokia's patent attack on Apple just cranked up to max [Updated]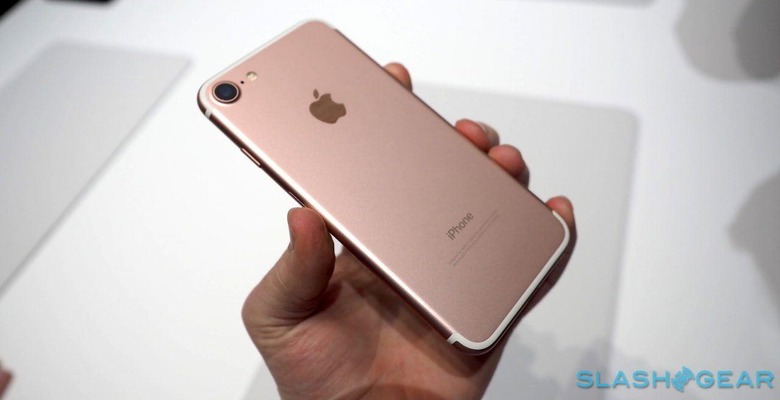 Nokia has expanded its patent lawsuit against Apple, now suing the company across the US, Europe, and Asia, and filing a US International Trade Commission complaint. The move adds to the original lawsuits announced yesterday, which saw Nokia file in four courts – three in Germany and one in the US – alleging that Apple continued to refuse to cough up for using technologies the Finnish firm holds patents upon. At the time, Nokia warned that it was only the opening salvo, and that more lawsuits were to come.
We didn't have to wait long for that to happen, either. According to Nokia today, there are no actions in eleven countries in total. The number of patents involved has increased as well, up from 32 in the original suits – which we've detailed already – to a total of 40 today.
As before, they cover a wide variety of topics, from displays and antennas, through software and user interface, chipsets, and video coding. The total case list now includes:
Regional Court, Dusseldorf, Germany – 8 patents

Regional Court, Mannheim, Germany – 4 patents

Regional Court, Munich, Germany – 2 patents

Market Court, Helsinki, Finland – 3 patents

High Court, London, UK – 3 patents

Court of Turin, Italy – 4 patents

Patent and Market Court, Stockholm, Sweden – 3 patents

Commercial Courts, Barcelona, Spain – 1 patent

District Court, The Hague, Netherlands – 3 patents

High Court, Paris, France – 1 patent

High Court, Hong Kong – 1 patent

Tokyo District Court, Japan – 2 patents

US District Court, Eastern District of Texas – 18 patents
Meanwhile, Nokia also has taken eight of the patents to the International Trade Commission in the US. That's the bipartisan, quasi-independent federal organization which can rule on unfair trade practices, up to and including barring companies from importing products into the US if they're deemed to be guilty of patent infringement. Update: As Florian Mueller points out, the only remedy the ITC can impose is a ban on Apple's devices.
The patent furore this week has seen old battles reignite between Apple and Nokia. Having sued each other all the way back in 2009 over IP use, the two firms finally cut a deal in 2011 that saw all of the ongoing cases dropped, including a complaint Nokia had filed at the time with the International Trade Commission. Apple agreed to pay an unspecified one-time fee, as well as ongoing royalties.
However the resentment in Cupertino has been bubbling since then. Earlier this week, Apple accused Nokia of effectively taking part in an extortion scheme, collaborating with third-party "patent assertion entities" to pressure companies into paying more than was legally required for the use of standards-essential technologies. Those, Apple argued, should be covered under FRAND ("fair, reasonable, and non-discriminatory") terms, but Nokia skirted that by working with what amount to patent trolls.
Nokia isn't a named defendant in Apple's suit, and denies any wrongdoing. However, if Apple is successful it could have a significant impact on the royalties Nokia rakes in moving forward. Apple is yet to comment on the newest Nokia lawsuits. Update: As FOSS Patents reports, it looks like Apple is indeed adding Nokia to the named defendants on its antitrust lawsuit.