Nokia files patent infringement suit against Apple in Delaware court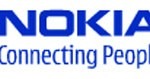 Patent infringement suits are almost as common in the technology industry as the launch of new products. The latest legal row is between Nokia and Apple over alleged patent infringement. Nokia alleges that Apple has infringed upon several of Nokia's patents for mobile phone tech with the iPhone.
Nokia claims that the iPhone infringes on its patent for GSM, UMTS, and WLAN standards. Nokia reports that the patents at the heart of the suit are essential to industry standards. The patents are currently licensed by about 40 companies according to Nokia.
The suit covers ten Nokia owned patents relating to technology that is fundamental to making devices that are compatible with one or more of the GSM, UMTS, and WLAN standards. The patents span data, speech coding, security, and encryption. According to Nokia, all of the iPhone models since the launch in 2007 are infringing its patents.