Nokia "Zoom Reinvented" event to be live streamed July 11

Earlier this week, Nokia sent invitations for an event called "Zoom Reinvented," and the following day we saw images surface of a Nokia handset in prototype form said to be of the Nokia EOS, which is questionable. Regardless, Nokia has updated its invitation with a tease regarding the 41MP camera, stating that the event will be streamed live for all to enjoy.
The handset is said to have a 41MP camera on board, something that Nokia appears to tease with its "41 million reasons" to watch the live stream tagline. The company goes on to state a bunch of humorous reasons to watch – not 41 million, thankfully – among them being the comfort of doing so whilst wearing pajamas and enjoying an adult beverage or two.
Quite a few images purported of being the handset have leaked over the course of the month, one of which you can see below. A new video also appeared earlier this month said to be of the Nokia EOS, showing off the handset's optical image stabilization, among other things. Basically, the handset will be a Windows Phone version of the 808 PureView.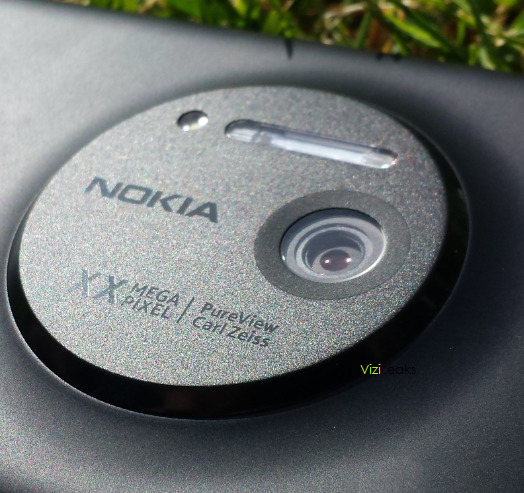 On June 4, a tip surfaced stating that this Nokia handset is slated to arrive at AT&T some time this summer. The phone was said to already be in testing at the carrier, information that came from sources said to be familiar with the matter. Some specs, which we'd seen before, were again dropped regarding the device.
The massive 41MP camera sensor aside, the Nokia EOS is said to feature a Xenon flash and Nokia Pro Camera. The display is rumored to be an OLED panel with a resolution of 768 x 1280, while the body is rumored to be made of polycarbonate. Internal storage clocks in at 32GB, and there's said to be an absence of a microSD slot for expansion. Because the camera's resolution is so high, the camera is said to take one 35MB photograph and a 5MP photograph simultaneously, giving the user a large one for storage and a small one for sharing.
The webcast will take place over on Nokia Conversations on July 11 at 11AM EDT.
SOURCE: Nokia