Nokia Windows Phone 8 prototype reportedly leaks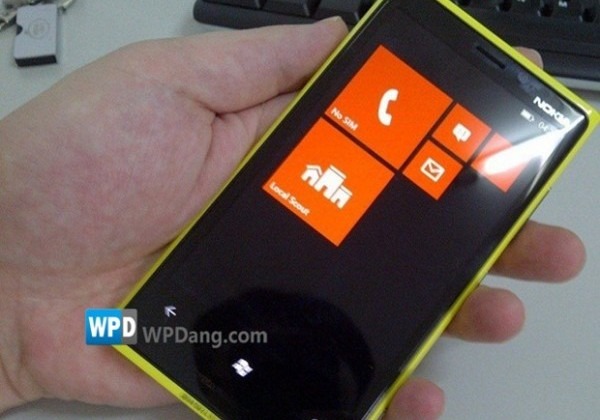 A Windows Phone 8 handed tipped to be among Nokia's new range has leaked, borrowing the unibody design from the Lumia 800 and 900. Etched as a prototype, the handset shared by WPDang has a distinctive yellow finish- a color we've not see Nokia use for its polycarbonate devices to-date – and the offset Nokia logo itself, pushed far to the right of the earpiece, is also new.
The UI also marks the unnamed phone out as potentially something special. The smaller iconography – which now fits up to four Live Tiles to each line – is a feature of Windows Phone 7.8 and Windows Phone 8; it's unclear which version of the platform this device is running or, indeed, if it's merely showing a screenshot of the updated interface.
Muddying the waters is Nokia's close work with Microsoft and the existing confirmation that the company has been providing reference hardware for Windows Phone testing. One such device, not intended for commercial production, was demonstrated back in June, complete with a dualcore processor, 720p HD display and integrated NFC.
According to the latest rumors, we won't have long to wait to know the truth. Nokia is expected to announce a press event in early September, shortly after IFA 2012 and ahead of the predicted iPhone 5 unveil, at which it's tipped to reveal its new Windows Phone 8 line-up. Commercially availability is said to be due before the holiday shopping season.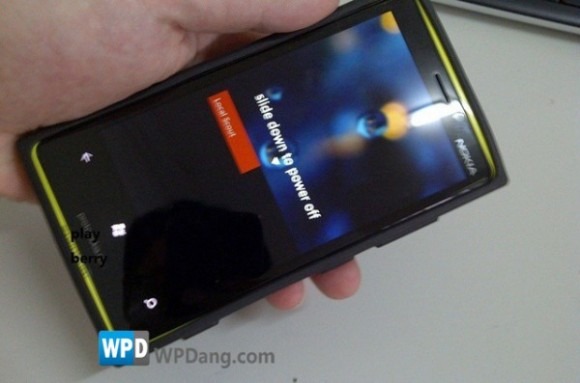 [via Softpedia]