Microsoft demos prototype Nokia Windows Phone 8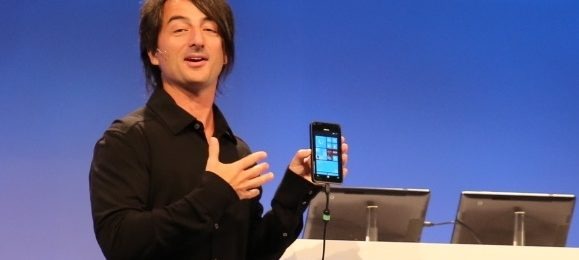 Microsoft may be targeting the news at the Windows Phone Summit at developers, but there's a little new hardware on show, too, in the shape of a prototype Nokia handset. The Nokia-made device has a large, 720p resolution touchscreen along with a dual-core processor, both freshly supported in Windows Phone 8.
There's also NFC support, again a new native feature of Windows Phone 8, which Microsoft will use with its new Wallet Hub. Hardware acceleration for HMTL5 Canvas is also included, and Belfiore's demo showed just how slickly Internet Explorer 10 could run on the new dual-core device.
Exact hardware details of the Nokia prototype are in short supply. It's not clear which company supplied the processor – though Qualcomm, as the key chipset partner so far, seems a likely assumption – nor what speed it's running at.
Unfortunately, as Microsoft's Joe Belfiore was keen to make clear, the Nokia prototype isn't expected to turn up as a production device. However, while that exact model isn't going to reach store shelves, we would be very surprised if Nokia didn't use similar components for commercial models when they arrive this fall.