Nokia: We want a Linux expert for HERE Maps not an Android phone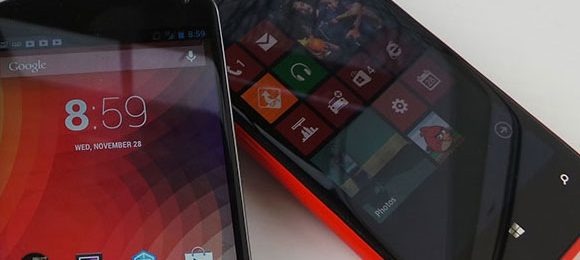 Nokia's hunt for a Linux engineer is connected with Android, but not – as many hoped – because the Finnish phone firm plans to make an Android smartphone. Anticipation built last week, when a briefly spotted job advert for a Linux expert tipped to help Nokia with "exciting new products" prompted suggestions that the company would hedge its Windows Phone bets and consider adopting another platform alongside Microsoft's. However, Nokia's head of media relations Doug Dawson took to Twitter to pour cold water onto the speculation.
Instead, Dawson clarified, the new role is designed to help deliver some of Nokia's more recent services onto rival platforms. HERE Maps is specifically called out; "Our recently posted job is linked to our HERE Maps support for other platforms," Dawson says, "including iOS and Android."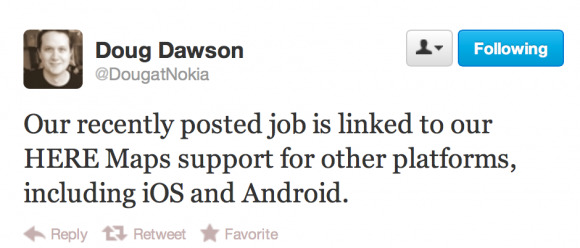 Announced last month, HERE Maps is Nokia's challenge to Google Maps and Bing Maps, a navigation and route-planning service built using the NAVTEQ technology it acquired some time ago. That NAVTEQ cleverness already powers Nokia Maps on Windows Phone, but with the debut of HERE Maps was expanded to tackle other platforms.
An iOS version was the first such release, though the webapp did not meet with universal approval. Nokia's UI – which differs distinctly from the standard iOS interface – was criticized, while some experienced unusual or nonsensical navigation directions.
[Thanks to everyone who sent this in!]