Nokia seeks Linux engineer, Android crowd goes wild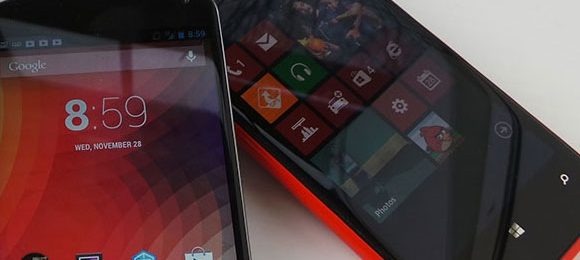 A Nokia job listing [since taken down] has been discovered seeking a Senior Engineer with Linux expertise, rather than Windows Phone experience, this leading the Android masses to have a freak-out-festival about the possibilities of a Google OS Nokia device. At the moment it's a nearly all-Microsoft party at Nokia with the latter shaking hands heavily with the former for the launch of Windows Phone 8 with devices like the Nokia Lumia 920, a hero for the operating system. With a Linux expert on their team, (not that Nokia doesn't already have engineers with such expertise), it would appear that Nokia is attempting to keep their ties with Android at least a possible future plan – but clues are dubious at best.
It's not that we don't think Nokia would ever make an attempt and creating an Android phone, it's just that one single job posting does not a Nexus make. Back in May of 2011 there was a single prediction from super stealth inside Eldar Murtazin which said that if Microsoft didn't outright purchase Nokia inside 2012, they'd toss out ex-Microsoft executive Stephen Elop from the CEO spot and place former Nokia smartphone chief Anssi Vanjoki back on top.
The prediction also supported ideas like a Nokia tablet and a collection of MeeGo devices throughout the months of 2012 as well, so it's not as if this pack of information fell entirely correctly. Meanwhile the job listing appearing this week seeks an employee wanting to work in a "start-up environment" with "exciting new products" and future mobile phone technology. That could mean absolutely anything from an Android application to a new implementation of an upcoming technology standard on Lumia smartphones – maybe even more NFC action for apps.
Have a peek down our Linux tag portal to see what you can see – you'll find that outside of Android, there's not a whole lot that makes sense here for Nokia to want to hire a Linux expert unless they simply want to keep up-to-date on the most widely-used mobile operating system on the planet. Is that such a strange possibility?
[via Mark Wilcox]