Nokia teases Symbian Belle unveiling August 24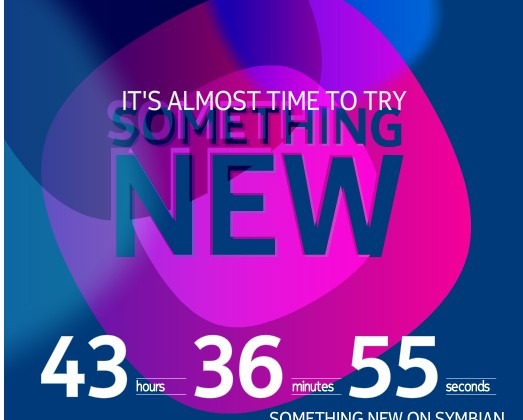 Symbian fans rejoice as it looks like the next iteration dubbed Symbian Belle is only two days away from an official unveiling. Nokia has posted a teaser to its Facebook page in the form of a countdown. As of this writing, there is about 43 more hours left until it's time to try "something new on Symbian," pegging the special day to be August 24.
Symbian Belle follows the Anna update that was released on the X7 and the E6 just a few months ago. Anna has also just been rolled out this month for the N8, C7, E7, and C6-01. It's successor Belle already has its own roster of rumored devices including the Nokia 700 Zeta and several female-named handsets.
Belle is expected to have features that bring it closer to Android and iOS 5 in terms of notifications and app switching. Back in July, it was rumored that Belle could take on a MeeGo-Harmattan style swipe interface as recently revealed on the N9 handset. Some of the services still branded under Ovi may also be switched to more direct names and get a few interface changes.
Although Nokia intends to eventually transition entirely to the Windows Phone platform, the company has promised that it would support Symbian updates until at least 2016.