New Nokia leaks detail phones named after girls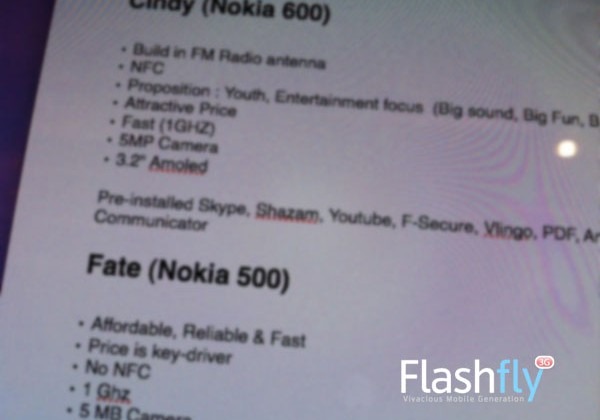 Some details have leaked on phones that are supposed to be coming later this year. The details are in the rumor department for now but there is a wealth of details so the rumor probably has a bit of fact to it at least. The first is the
set for a Q3 launch at 300 euro. The device will pack a 3.5-inch ClearBlack LCD, 8MP camera with autofocus, and Symbian Belle along with a 1GHz CPU. The
has a 3.2-inch AMOLED, 1GHz CPU, 5MP camera, NFC tech, FM tuner, and a price of 260 euro for Q3.
The
is pegged for a Q3 launch at 290 euro and will be a very thin 8.8mm smartphone with a 1GHz CPU, 5MP camera, NFC, and a FM tuner. The next smartphone is the
with a smallish TFT 3.2-inch screen and a CPU running at 1GHz. The camera has a 5MP resolution and a price of under 300 euro is rumored.
These all sound like phones that will replace some of the low-end Nokia devices available now. None of them has any real stand out features that caught my eye. They appear to be more focused on lower prices. What do you think about these devices? Another
says that the phones won't hit before September and all will have nHD resolution.
[
MyNokiablog and twitter]