Nokia teases new Lumia PureView phone ahead of Tuesday reveal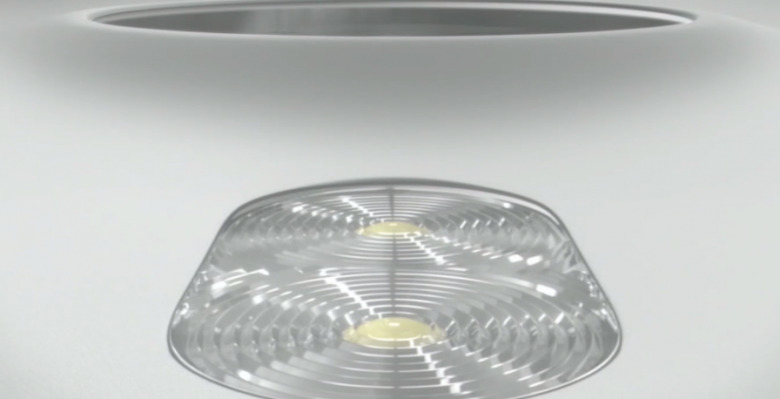 Nokia has teased its next camera-centric Lumia, running a promo campaign on UK television this weekend for the new Windows Phone 8 handset it is expected to officially unveil on Tuesday, May 14. The commercial, which focused on the dual-LED flash of the new smartphone, as well as what looks to be its slightly protruding lens, gives away little in the way of technical detail, but did drop the hint that it would be "more than your eyes can see," leading to speculation it will be the device so-far known as "EOS".
The obvious interpretation of the tagline is a super-high-resolution sensor, something previously rumored for the EOS and to which Nokia itself is no stranger. Chatter of the EOS picked up at the top end of the year, described as offering "proper PureView" in a similar manner to the well-esteemed but niche 808 PureView. However, there's also talk of a separate device, the Nokia Catwalk, which is also believed to have a large-megapixel-count sensor (though smaller than EOS) and a metal body.
Although recent Lumia handsets, such as the 920, have borne the PureView brand, Nokia has yet to repeat its complex pixel-clustering approach to high-resolution photography on the 808. That phone used a whopping 41-megapixel sensor, though defaulted to roughly 5-megapixel stills: the camera combined data from multiple adjacent pixels to iron out any glitches or mistakes, or alternatively could provide lossless-quality digital zooming.
As a system, the original PureView technology worked – you can see quite how well in our review of the Nokia 808 PureView – but the oversized sensor had unavoidable consequences on the heft of the handset. The larger-than-normal build, along with the fact that the roughly five year development time meant it was still running Symbian, rather than Windows Phone, meant it never amounted to much more than a curio in Nokia's line-up.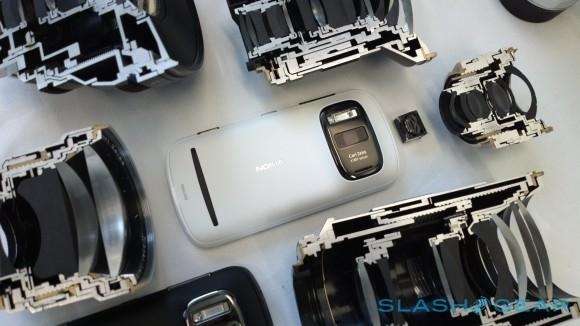 Assuming the EOS – or whatever Lumia name the phone is officially dubbed – can avoid that bulk issue, it could well succeed where the 808 struggled, however. According to the rumor-mill, it will use a specially-waterproofed, aluminum casing courtesy of nano-coating experts P2i, though it's impossible to tell from the commercial whether the handset is metal or metal-effect plastic.
Nokia is no stranger to teaser-campaigns, with the company having spent much of the last seven days flirting around the new Lumia 928. That handset, headed to Verizon in a few days time, was originally expected to make its official debut alongside the "EOS" on Tuesday, but Nokia pulled the trigger on the announcement on Friday last week.
SlashGear will be with Nokia this coming Tuesday to bring back all the details of the new Lumia.
SOURCE: TechCrunch; Pocket-lint