Nokia EOS to sport aluminum body, waterproof nano coating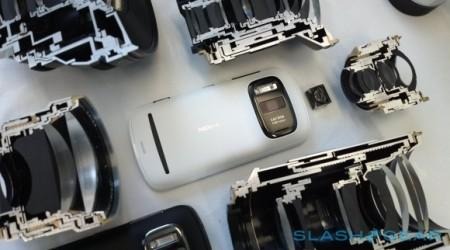 We've heard ramblings of Nokia's upcoming rumored flagship before, known as the "EOS" or "Catwalk." This time around, we're hearing some really interesting tidbits of about the phone, most particularly that it'll come with an aluminum outer shell, and will be waterproof thanks to a special nano coating from P2i, which is a partnership that the company's allegedly worked out at Mobile World Congress last week.
According to Russian blogger Eldar Murtazin, only a few attendees at Mobile World Congress last week were actually able to see the new smartphone, and he was one of them. Of course, the EOS will also sport Nokia's popular PureView camera technology, specifically the Nokia 808 PureView 41-megapixel camera with optical image stabilization, and it's said that the new phone will be the successor of the Lumia 920, which is Nokia's current flagship model.
As for the waterproof technology, P2i is said to be providing the services, and will allow the new phone to be completely waterproof even without having to put covers over the ports. We're guessing the nano coating that's used is the same process that Liquipel uses to waterproof various devices. The company made an appearance at CES back in January.
It's said that the EOS will debut sometime this year, but specifics are hard to come by at this point still. However, we could expect an announcement sometime during the fall, when Nokia hold their annual event where they've unveiled new products in the past, including new Windows Phone 8 devices just last year.
[via Tech Radar]