Verizon Nokia Lumia 928 gets official: 4G 4.5-inch OLED Windows Phone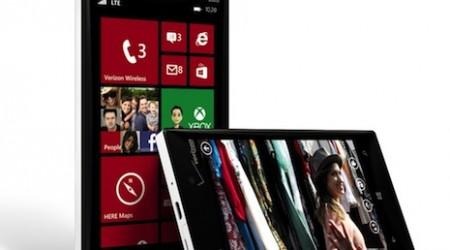 Nokia has officially announced the Lumia 928, its Windows Phone 8 smartphone for Verizon, and the device it has been steadily teasing over the past week. Packing a 4.5-inch OLED display and an 8.7-megapixel PureView camera, along with Verizon LTE 4G support, the Lumia 928 also has three high-audio-amplitude-capture microphones for better audio recording. It'll also arrive with an impressively competitive price.
There's wireless charging, as you'd expect from a device based on the Lumia 920, and NFC. That means the phone can be easily paired with wireless speakers and such, using Bluetooth 3.0 to squirt music across. Other connectivity includes WiFi a/b/g/n (2.4/5GHz) and microUSB.
Verizon Nokia Lumia 928 demo:
Nokia throws in HERE Maps, HERE Drive+, and HERE City Lens for easier navigation, along with the camera enhancements such as panoramic photos and animated GIFs. Optical image stabilization is included, just as Nokia demonstrated recently by strapping the phone to a remote-control helicopter, as well as a Xenon flash and Carl Zeiss optics. As for video recording, that's supported at up to 1080p resolution.
The display, meanwhile, uses Nokia's ClearBlack technology, and runs at 1280 x 768 resolution. It has a high-brightness outdoors mode, running at 500nits, and the super-sensitive touchscreen which can be used by gloves. The battery is a 2,000 mAh pack, and there's 1GB of RAM paired with the 1.5GHz dualcore MSM8960 processor, and 32GB of user-storage.
Connectivity is impressive, with the Lumia 928 coming "Global Ready": that means quadband GSM and UMTS HSPA for when you're abroad, and EVDO/Rev.A and LTE for when you're in the US on Verizon's 4G network. It's unclear whether Verizon will supply the phone SIM unlocked, however, for international use.
The Nokia Lumia 928 will hit Verizon on May 16, the company says, priced at $99.99 after a $50 mail-in-rebate, and assuming a new two-year agreement.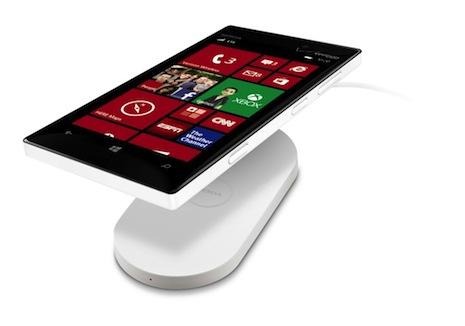 Interestingly, the Lumia 928 had been expected to debut at Nokia's London event next Tuesday. Exactly what will be the star of that show remains to be seen, though SlashGear will be there to bring you all the details as they're announced.