Nokia Lumia 928 demos OIS with helicopter joyride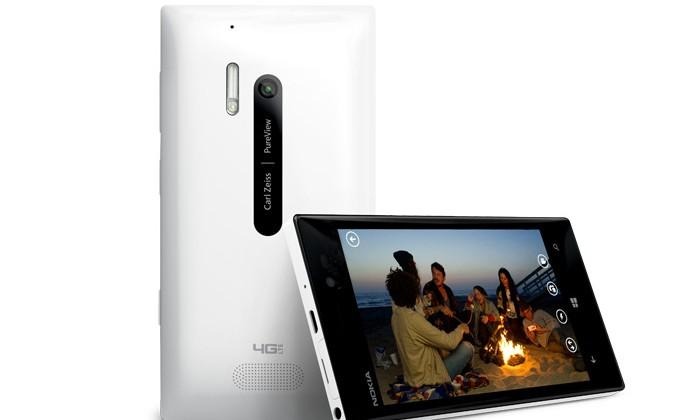 Another day, another string to the Nokia Lumia 928's bow, and the slow Finnish drip of information ahead of the new Windows Phone's release now turns to the optical image stabilization (OIS) on the 8.7-megapixel camera. Anti-shake during still photo framing and video recording is one of the features most praise on the Lumia 920, and so it's no surprise that Nokia is taking it seriously on the Lumia 928, strapping the new smartphone to a remote control helicopter to show how it can smooth out footage.
Nokia took the Lumia 928 to Squamish valley in British Columbia, and set to work zooming the phone around the scenery. "We attached the Lumia to a remote control helicopter and filmed as many remote, scenic and inaccessible locations as we could in one amazing day of good weather" Nokia explains of the project.
Whereas many smartphones use digital image stabilization techniques to try to smooth out judder and shake in video recording, there's no replacement for physically controlling movement of the lens. In the Lumia 920, Nokia used a special "suspended lens" system which basically mounted the camera components on a shiftable platform inside the phone, and then adjusts its position according to movement data from a gyroscope.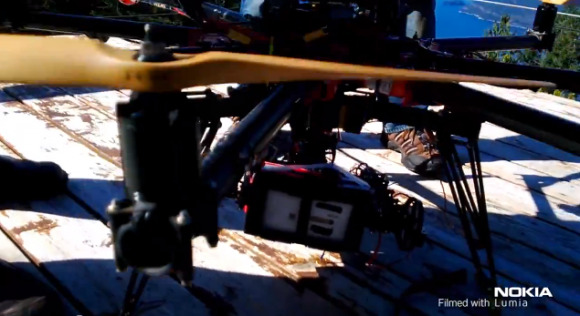 That OIS system can handle up to 500 movements per second, and it's that which helps smooth out the jerkiness of hand-held filming. Or, in this case and the Lumia 928, the sort of filming you might get when you're fixed to a flying vehicle.
"We drove up old logging roads and flew off the sides of cliffs, we filmed sunken barges that can only be seen when the tide is completely out, and we flew the helicopter into waterfalls and river gorges to capture footage that you wouldn't be able to see in any other way" Nokia
Previous Lumia 928 demonstrations have also focused on the phone's recording abilities. First, Nokia showed how the 8.7-megapixel PureView camera fared against the iPhone 5 and Samsung Galaxy S III, with stronger low-light performance among other advantages; then, the high dynamic range for audio recording was illustrated.
This latest test doesn't make any direct comparisons – Nokia didn't strap any rival phones to the helicopter – but, while it's not quite what you might get from a BBC nature documentary, the footage is impressive nonetheless. We're expecting the Lumia 928 to be made official, for Verizon and other international carriers, at an event Nokia is hosting next week.