Nokia teaser tips City Lens augmented reality for WP8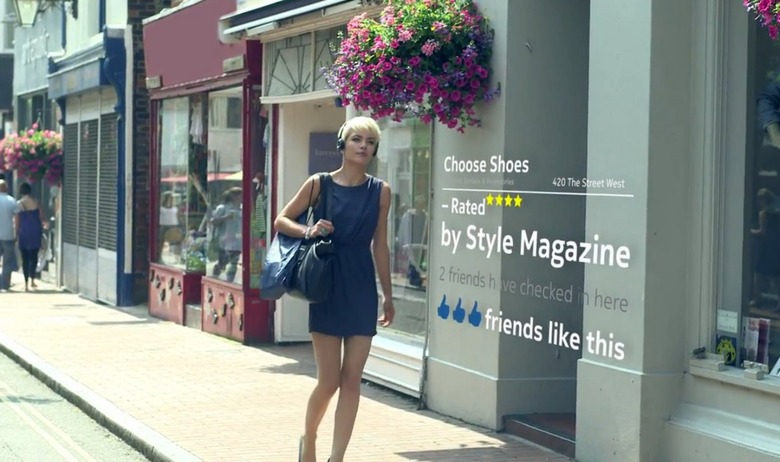 Nokia's Windows Phone 8 secrets may have been spilled – in part – already, but the company is still teasing ahead of its big NYC event on Wednesday this week. Latest is a short video for what looks to be an augmented reality app, pulling together the company's City Lens technology – released as an updated Windows Phone beta earlier this week – with social networks.
The brief clip hints at how the camera will work with social networks such as Facebook and Foursquare, along with pulling ratings from online, for places nearby. In the video demo, it's for a shoe store, with indications of how much kudos the retailer has with your social contacts.
It's not clear at this stage whether the information would actually be overlaid on top of a real-world view, as we know augmented reality and as City Lens works currently, or if that's just a bit of visual gloss for the teaser. Windows Phone's live tiles on the homescreen might be a good way of flagging up more subtle suggestions, though you'd need to be paying attention to the screen to regularly notice them.
Nokia September 5 teaser:
SlashGear is headed to NYC tomorrow for all the Nokia news, so join us in the morning as we look through the Lumias, apps, and more. There's a round-up of all the leaks so far here.
Nokia City Lens for Windows Phone: