Nokia Sweden tips official Instagram app is coming to Windows Phone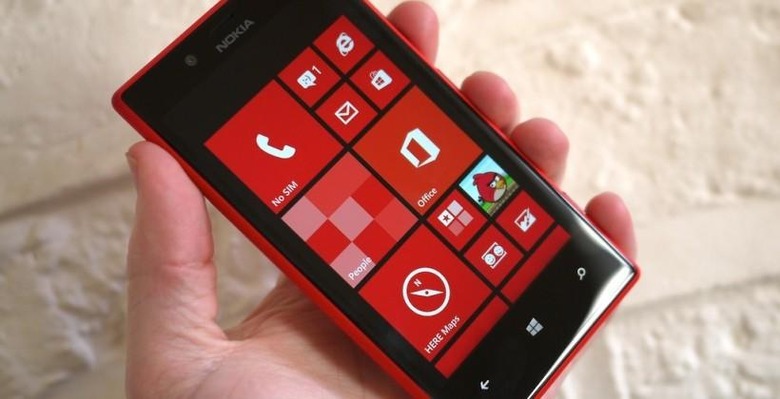 Android users and iPhone users have been able to enjoy the wonders of Instagram on their phones for quite some time, but where is the love for Windows Phone 8 users? Well one concerned used decided to ask Nokia Sweden whether the Instagram app will be heading over to his Nokia Lumia 920 anytime soon, in which Nokia replied with, "Instagram is on the way, but we can't give an exact date right now."
However, we have to Nokia Sweden's message with a grain of salt because this message isn't coming directly from Instagram itself. It would make sense that Instagram would be bringing its app to Windows Phone 8, considering how the platform is gaining traction in the mobile market. While Windows Phone 8 is still miles and miles behind in popularity compared to Android or iOS, it's still the 3rd most popular mobile platform.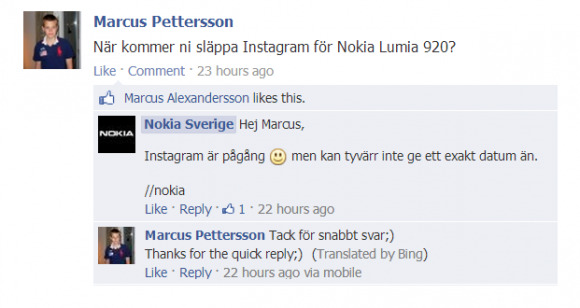 Nokia deleted its Facebook comment shortly afterwards, likely because it spilled the beans on something that was supposed to remain a secret. This, however, isn't the first time that Nokia accidentally let out details regarding Instagram for Windows Phone. Back in March, Nokia Sweden responded to one of its followers on Twitter saying that Instagram is currently in development for the Windows Phone platform.
Hopefully, Nokia Sweden is correct and Instagram is really on its way to Windows Phone users. Being not as popular as Android or iOS, Windows Phone always gets the short end of the stick when it comes to major apps. Earlier this month, Windows Phone 8 users were finally given the option to view their Netflix movies in 720p resolution. As Windows Phone 8 grows in popularity, developers will be more quick about bringing their apps to the platform. If you're a fan of the Nokia Lumia line-up, check out our review of its latest smartphone, the Nokia Lumia 720.
[via WP Central]