Nokia seeks HTC One US import ban with new patent attack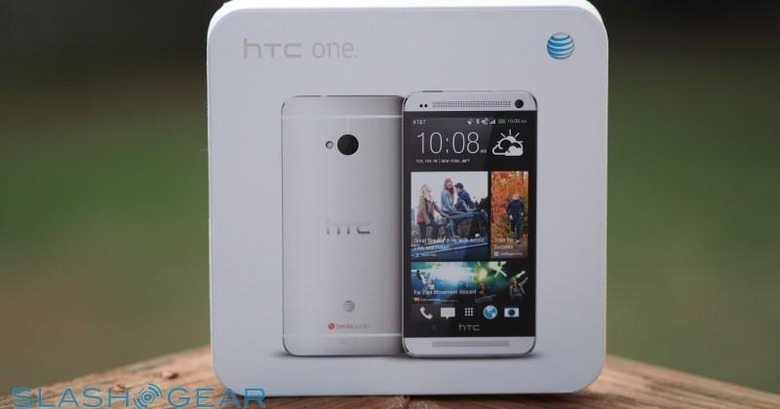 Nokia is attempted to have the HTC One banned from sale in the US, hunting a block on imports over multiple allegations of patent infringement. The ITC legal attack sees six patents join the 44 Nokia has already claimed infringement of by HTC, and includes how internal components are arranged in a unibody device, how signal-to-noise ratio is handled in speech and data, and several elements to do with Google's Android OS.
For instance, Nokia claims HTC infringes its patent on the video encoding/decoding with Android's VP8 codec, something FOSS Patents suggests might even force Google to look instead to H.264 which may be more legally palatable. H.264 would involve royalties, but at least avoid wholesale import bans of the sort which Nokia is chasing.
"We began actions against HTC in 2012 to end the unauthorized use of our proprietary innovations and technologies" Nokia said in a statement on the newly added patent action. "Since then, despite the German courts confirming infringements of Nokia patents in HTC products, HTC has shown no intention to end its practices; instead it has tried to shift responsibility to its suppliers. We have therefore taken these further steps to hold HTC accountable for its actions."
Last month, Nokia alleged that the high-amplitude microphone HTC used in the One breached an exclusivity agreement the Finnish firm has with supplier STMicroelectronics. However, despite Nokia's claims, HTC protested its own ignorance about the existing deal the component maker had, arguing that the injunction did not impact the One.
Back in March, meanwhile, HTC was hit with a German injunction over power saving technologies used by its Qualcomm chipset. The company opted to disable the feature – which it said was "trivial and contributes only a negligible reduction in power-consumption" – as "a precaution against any attempt by Nokia to extend the scope of the judgment unfairly."
Meanwhile, a second suit filed at the US District Court for the Southern District of California San Diego covers three patents which Nokia also alleges infringement on, by the HTC One and HTC First "Facebook Phone" as well as eight others.
We've asked HTC for a comment and will update when we know more.
VIA: AllThingsD; FOSS Patents; ZDNet