Nokia begins legal battle with HTC for high-amplitude mic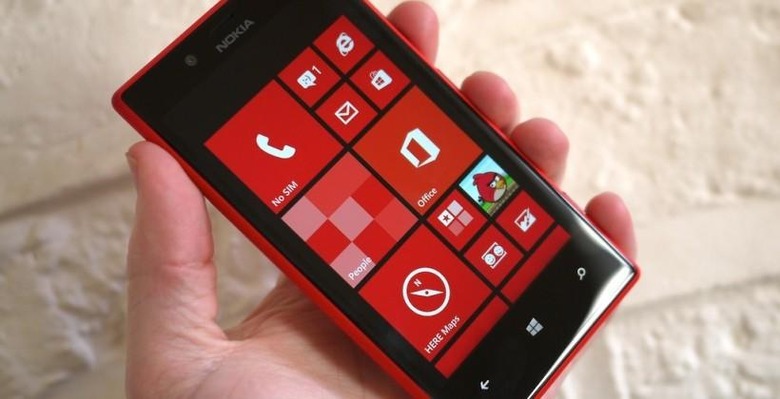 Nokia has been granted an injunction by the Amsterdam district court regarding the high-amplitude microphones that HTC's new flagship smartphone, the HTC One, uses. According to Nokia, the HTC One uses the same microphone that's used inside of Nokia's Lumia smartphone line-up. Nokia provides a picture that shows that the microphone inside of the HTC One is the same microphone used in the Nokia Lumia 720.
The only thing that sets the two microphones apart is one digit. The Nokia Lumia 720's number is 307, while the HTC One is 302. Nokia spoke with Windows Phone Central and stated that the numbers represent the manufacturing date of the microphones, and that the TD V1.4 label refers to Nokia's exclusive code for the component. Nokia says that this isn't a a patent issue with HTC, but a violation of the non-disclosure agreement between Nokia and the microphone's manufacturer, ST Electronics.

Nokia sought an injunction against the HTC One because it says that HTC had no license to use the components. HTC issued an official statement regarding the injunction stating that it was disappointed in the decision and that it is "considering whether it will have any impact on our business" and that it "will explore alternative solutions immediately." HTC is relying on its HTC One to save it from financial ruin, and this complication with Nokia, among its other complications with Nokia, isn't making things easy on the company.
Last month, Nokia was granted a patent injunction in Germany against HTC over its power saving technology. The patent was over "Reduction of Power Consumption in a Mobile Station." Luckily for HTC, the patent only affects 3 of its phones, the HTC Wildfire S, HTC Desire S, and HTC Rhyme, which are no longer imported into Germany. Hopefully HTC and Nokia are able to resolve these issues sooner rather than later. We'll keep you posted if any new information comes up. Also, be sure to check out our reviews for both the HTC One and Nokia Lumia 720.
[via Engadget]