Nokia promise Symbian US launch at CTIA 2011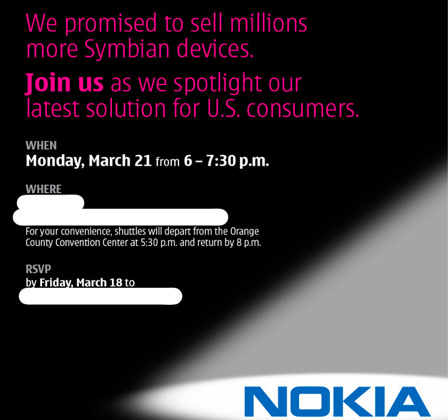 With Nokia's Windows Phone strategy now not expected to bear fruit until early 2012, it looks to be all Symbian this year. The company isn't holding back, though; according to its CTIA 2011 invitation, via The Nokia Blog, the Finns will "spotlight our latest solution for US consumers" at the tech show later this month.
"We promised to sell millions more Symbian devices" the invite taunts, a reference to Nokia's intention to ship 150m handsets running the platform this year alone. As for what might be brought along for the US market, it's most likely a release of the Nokia C7 on T-Mobile USA.
We've already reviewed the C7 and found it to be another example of the current Nokia story: great hardware, great connectivity, and a software experience that leaves many cold. SlashGear will be at CTIA 2011 later in the month, so we'll see if some T-Mobile support can change our minds.