Nokia port Qt to Maemo 5, promise N900 compatibility [Video]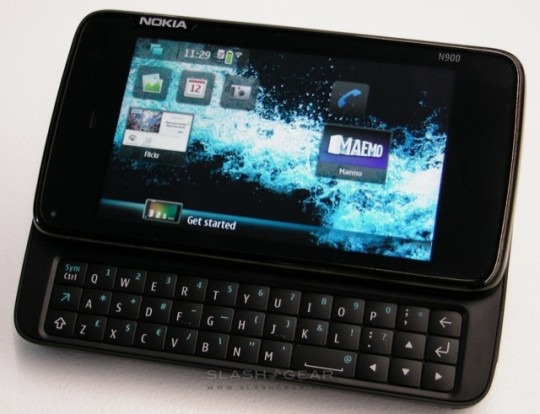 Nokia have already been pretty upfront about their intentions with the cross-platform Qt framework and Maemo, but the company has just pushed out an official Qt port to Maemo 5 in the form of a "technology preview" release.  Contrary to earlier news that Qt wouldn't play nicely with Maemo 5, the OS which the Nokia N900 will run, but only Maemo 6 (expected in late 2010), the Qt port "is designed specifically to work within the Maemo 5 environment".Video demo on the N900 after the cut
In fact the port is based on Qt v4.6, which isn't set for a final release until Q1 2010.  Nokia have already revealed that it will deliver such niceties as multitouch gesture support to Maemo 6, but right now it means that applications coded for Qt will run not only on the N900 but Windows Mobile and Symbian devices.  It should also make the road from Maemo 5 to 6 more straightforward for developers, which had been a point of contention during Nokia World back in September.
The Qt for Maemo project has developed from a community-driven port, which Nokia has used in no small part for their official code.  The port is available to download from http://qt.nokia.com/maemo; there's a demo video from Qt themselves of the port running on the N900 below.
Press Release:
Nokia announces official Qt port to Maemo 5
October 09, 2009

Developers will be able to target the Nokia N900 and upcoming Maemo and Symbian devices.

Espoo, Finland – Nokia today announced the creation of the official Qt port to Maemo 5 and published an initial Technology Preview release. This port to Maemo 5 means that developers can now use Qt to target the upcoming Nokia N900 device and also ensures that applications can be easily ported to all Qt's supported platforms including the next Maemo 6 release as well as Symbian and Windows Mobile.

The Qt port to Maemo 5 is designed specifically to work within the Maemo 5 environment, which will power the upcoming Nokia N900 device. The port itself will be based on Qt's upcoming version 4.6 and is scheduled for final release in Q1 of 2010.

"With this announcement and our upcoming port of Qt to the Symbian platform, we will quickly see Qt established as a leading framework for mobile application development. Developers will be able to use Qt as a framework to create powerful native applications and with Qt's Webkit integration, it also provides them with a platform for creating web applications and services," said Sebastian Nyström, Vice President of Application Services and Frameworks at Nokia. "Qt's support for Maemo 5, Maemo 6, Symbian, as well as Windows Mobile makes Qt the most sensible choice for developers looking to target multiple devices and achieve the broadest reach with their innovations."

This port of Qt will incorporate the community-driven 'Qt for Maemo' project that was created as result of substantial contributions and enhancements. The community project provided a strong foundation for building the official port, and because of the open nature of the project, Nokia was able to base the official port on this code. The change from a community port to an official port was necessary to ensure that applications developed with Qt will be compatible with both future versions of Qt, future versions of Maemo, as well as Symbian and the other platforms Qt supports.

Developers looking to support the Qt port Maemo to Maemo 5 are encouraged to visit http://qt.gitorious.org and participate in its further development. Since May 2009, Nokia has received over 400 contributions into Qt and Qt-related projects, which has helped ensure that Qt remains a stable, robust framework for developers to innovate on.

Developers looking to learn more about Qt 4.6 should visit http://qt.nokia.com, as a beta release of Qt 4.6, including the Symbian port, will be launched next week at the Qt Developer Days conference in Munich.

Download information

To download the Qt port to Maemo 5 technology preview, please visit http://qt.nokia.com/maemo.