Nokia N8 delay confusion deepens: Some will get it, some will wait [Updated]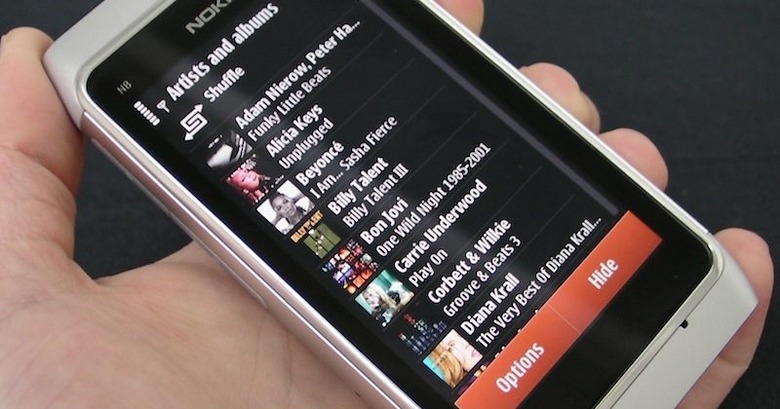 The Nokia N8 launch is getting pretty confusing.  After rumors of global delays – which the company squashed – the Finnish firm then performed an apparent about-turn and admitted yesterday that it would be holding the shipments into October "to do some final amends."  Now, according to the company's official blog, the reports based on yesterday's statement are still wrong: the N8 will apparently be shipping from the end of September, as originally promised.
Update: We've heard back from Nokia with some clarification – more details after the cut.
"As we have previously said, we still expect to start the shipments by the end of the third quarter. As with every global launch, when the device reaches the hand of the customer will vary by market and operator.

We have received a record number of online pre-orders for the Nokia N8. We had targeted our online pre-order customers to receive their N8s by the end of September. As it can take time from the beginning of shipment to arriving at their doorstep, in full transparency, we have advised our pre-order customers that they should expect their new Nokia N8 in October." Nokia statement
The difference appears to be that Nokia is now suggesting shipping delays and carrier/operator launches might be the hiccup in the N8's delivery, rather than their nebulous "final amends."  Whether that means we were wrong in assuming said-amends were software related, or that Nokia has changed its mind about the final fettling, remains to be seen; we're waiting to hear from the company with some clarification.
Either way, it seems that shipments of the N8 will be going out at the end of this month, as originally suggested.  That's still what's listed on the US official preorder page, but the UK preorder page now says the N8 won't be shipping until the end of October.
Update: Nokia tells us the confusion has arisen because the their statement yesterday related only to pre-orders.  "In some markets," the company explains, individuals who placed a pre-order had been told they would receive their N8 in September.  Now, those people should expect to receive their N8 in October "because of the logistics involved in getting them to the users."
However, "taken out of the pre-order context," Nokia still expect to begin shipping the N8 by the end of the quarter.  We're still unclear on what that means regarding the "final amends" Nokia claimed to be making.
Update 2: Our source at Nokia says that to the best of their knowledge there's no "final amends" software being prepared.  It seems yesterday's statement was simply poorly phrased.