Nokia N8 Delayed for a Few Weeks, Due Some Time in October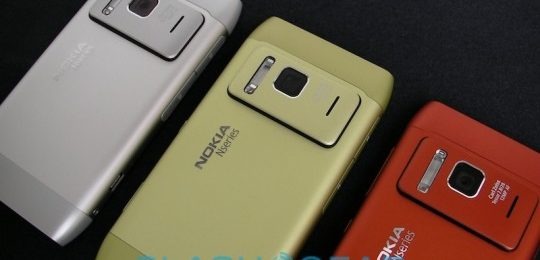 It looks like rumors about the Nokia N8 being delayed were true, after all. In a recent report last week, Indian analyst Gaurav Hasabnis claimed that Nokia would be delaying the N8 smartphone until October, saying that it was in fact a global delay. But Nokia said that everything was still on track in the same report, pointing out that they would still be making that late Q3 2010 launch window. Press material continued to state that, by the end of September, the N8 would be available and in customer's hands. However, that's all come crashing down, as Nokia has officially delayed the N8 for a few weeks.
Nokia is saying that the pre-orders for the N8 blew their expectations, but that they have been forced to hold back the shipments of the device. In some markets, and that includes the United States, Nokia does confirm that by the end of September they had intended to deliver the N8, but that's just not going to happen now. Nokia is currently in the processes of making sure that the user experience is the best it can be, and therefore making some final amends to make sure that happens.
In the end of the statement, Nokia stays that they expect those who pre-ordered the N8 to get the handset by October, but they are careful to leave out a specific date. So it looks like they will be missing that third quarter window, but at least they aren't canceling the smartphone completely. Check out the full statement from Nokia below.
[via PhoneScoop]
Official Statement
"The amount of preorders has exceeded our expectations and we are working hard to deliver the Nokia N8 to the market. In some markets [including the U.S.], we had planned to start delivering the Nokia N8s to our pre-order customers by the end of September. To ensure a great user experience, we have decided to hold the shipments for a few weeks to do some final amends. We're thrilled with the response that we've had to the Nokia N8 and assure everyone who've pre-ordered it already that it'll be worth the wait! We expect consumers to get their Nokia N8s during October.