MeeGo superphone bug report tips 1.6GHz Atom & HSPA+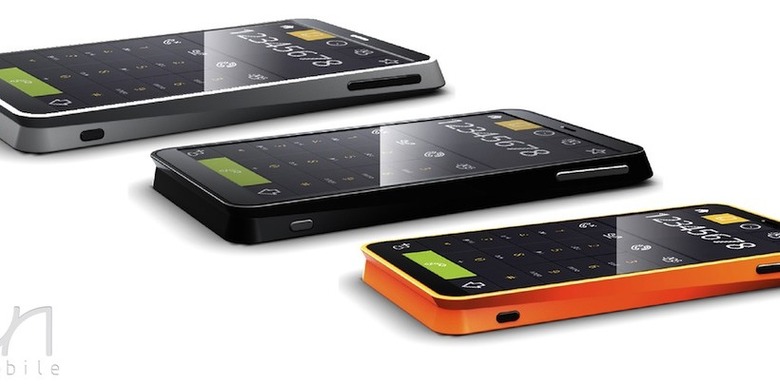 A MeeGo bug report could have spilled the beans on an upcoming flagship smartphone, with the promise of a 1.6GHz Intel processor, 854 x 480 display, 21Mbps HSPA+ support and NFC. Over at the Maemo forums they've dug through the chip references and come up with a lengthy hardware feature list that suggests Nokia CEO Stephen Elop's comments on building, catalysing or joining "a competitive ecosystem" may well be, as we suggested, a sign that the Finnish company intends to participate in the smartphone spec-sheet "arms race".
Among the tipped specifications are 1GB of RAM, a 200MHz unidentified GPU with 512MB of dedicated memory, HDMI output and, of course, an Intel processor rather than an ARM chip like most smartphones. Connectivity includes an Infineon XMM 6260 3G modem, capable of 21Mbps HSPA+, along with a TI WiLink 6.0 WL1271 chip for both WiFi b/g/n and Bluetooth.
There's also a Broadcom BCM4751 GPS chip, a NPX Semiconductor PN544 NFC chip and a Chipworks digital compass. A Toshiba I/O controller is used for the physical controls, though it's still unclear whether this is a primarily touch-controlled device or if it has a hardware QWERTY keyboard like the leaked Nokia N9.
There's speculation that the MeeGo device briefly shown off last week could be a prototype of Aava Mobile's second generation smartphone platform, currently lacking public specifications. Nokia's MeeGo team is believed to be working on the platform's smartphone UI for an imminent reveal, possibly at MWC 2011, after taking public development offline for a short period.
Update: Our old friend Thomas Ricker spotted mention of a USB keyboard and mouse in the dump log (connected via a 4-port USB hub). That could suggest this is netbook hardware rather than a smartphone-scale device. However, the 854 x 480 resolution display does seem to confuse matters – WVGA would make for a very low-res netbook screen – and of course we've seen plenty of smartphones capable of using USB peripherals. The plot thickens.
[via IntoMobile]