Just over a week has passed since Microsoft announced their acquisition of Nokia's phones division, and already insiders are suggesting that a Nokia Lumia Android device was not only a possibility, it was real. Two people briefed on the effort have let the New York Times know (anonymously) that Android had been "up and running" on Nokia's Lumia handsets in the recent past. They've made sure to note that these tests were happening "well before" Microsoft and Nokia's initial negotiations for acquisition.
These same people noted that Microsoft executives were certainly aware that Nokia was testing Android on Lumia devices before and during the negotiations. They also made clear that Android was not a part of discussions between the two companies, even though it was "widely recognized" that it was possible Nokia would be using Android on smartphones in the future. This is important because without this assurance, there's a possibility Microsoft would seem to be axing Nokia Android efforts before they came to fruition.
It's not known whether Nokia's original deal with Microsoft for licensing Windows Phone was hard and fast enough to block the manufacturer from making Android devices, but we do know that it was extensive enough to suggest Nokia would be better off sticking with Windows Phone in bulk. Have a peek at a comment from Nokia back in July of 2012 on the matter:
"Our agreement with Microsoft includes platform support payments from Microsoft to us as well as software royalty payments from us to Microsoft. In the second quarter 2012, we received a quarterly platform support payment of USD 250 million (approximately EUR 196 million). Under the terms of the agreement governing the platform support payments, the amount of each quarterly platform support payment is USD 250 million. We have a competitive software royalty structure, which includes annual minimum software royalty commitments.

Minimum software royalty commitments are paid quarterly. Over the life of the agreement, both the platform support payments and the minimum software royalty commitments are expected to measure in the billions of US dollars. The total amount of the platform support payments is expected to slightly exceed the total amount of the minimum software royalty commitments. In accordance with the contract terms, the platform support payments and annual minimum software royalty commitment payments continue for a corresponding period of time" – Nokia
You'll also want to have a look back at a Nokia job listing from November of 2012, one in which the company was in search of a Linux engineer. This could also have simply been a hire to begin bringing Nokia map apps to the Android universe – a process that's still taking place today. Of course Meego was also Linux-based, but this listing suggested new and exciting projects were near.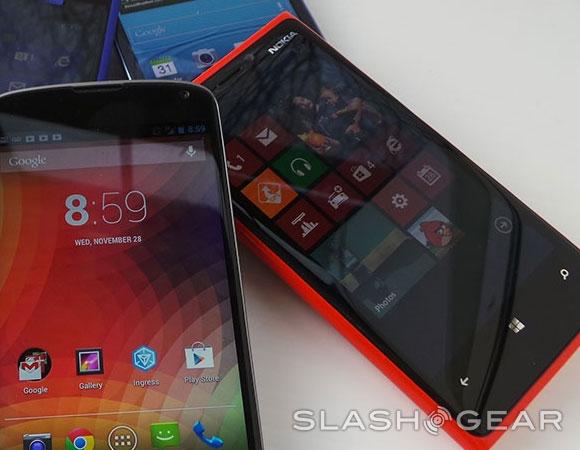 As Nokia's deal would have (until the acquisition) ended in late 2014, there was a possibility that the company could have begun running Android on their next-generation handsets. Now unless you're in the mood for hacking, that possibility is all but kaput.
As an added bonus, there is a collective of former Nokia employees out there in the wild converging on the brand Newkia, there actually aiming to create Android devices in the near future. We'll see how often we actually hear from that company in the near future before we confirm there's a real possibility they'll move forward – especially with a name that's not the least legally perilous we've ever seen.