Nokia: Microsoft pays us more than we pay them (but Q3 will still be dire)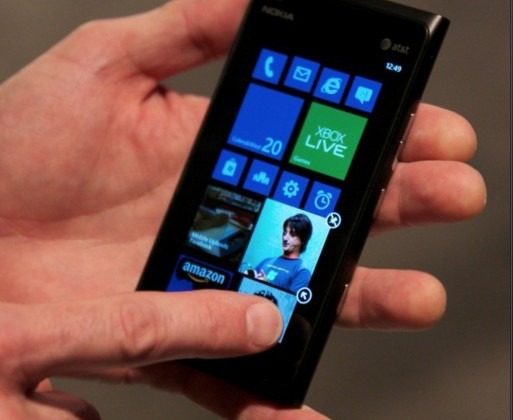 Microsoft continues to pay Nokia more to use Windows Phone than the struggling Finnish firm pays in software royalty fees, its been confirmed, though Nokia still predicts similar struggles in the next quarter. As in previous quarters, Nokia is paid €250m ($307m) each three month period by Microsoft in "platform support payments" and the Finns estimate that "the total amount of the platform support payments is expected to slightly exceed the total amount of the minimum software royalty commitments."
"Our agreement with Microsoft includes platform support payments from Microsoft to us as well as software royalty payments from us to Microsoft. In the second quarter 2012, we received a quarterly platform support payment of USD 250 million (approximately EUR 196 million). Under the terms of the agreement governing the platform support payments, the amount of each quarterly platform support payment is USD 250 million. We have a competitive software royalty structure, which includes annual minimum software royalty commitments. Minimum software royalty commitments are paid quarterly. Over the life of the agreement, both the platform support payments and the minimum software royalty commitments are expected to measure in the billions of US dollars. The total amount of the platform support payments is expected to slightly exceed the total amount of the minimum software royalty commitments. In accordance with the contract terms, the platform support payments and annual minimum software royalty commitment payments continue for a corresponding period of time" Nokia
Nokia and Microsoft have always been coy on exactly how much is charged of each OEM to use Windows Phone devices, but the takeaway here is that right now it's not costing Nokia anything to put the platform on its handsets. In fact, Microsoft is in effect subsidizing Nokia's losses.
As for the immediate future, Windows Phone 8 won't arrive soon enough to turn around Q3 2012. Nokia is predicting a similar batch of numbers to what it announced today, with Q3 expected to be roughly on a par with Q2's performance give or take 4-percent.
What could make a difference is if Lumia Windows Phone sales continue to rise at the same pace. Nokia announced shipments of 2m handsets in Q1 2012, and 4m in Q2, so the platform is certainly going in the right direction; unfortunately for the company's bottom line, that success was offset significantly by losses in all divisions – including NAVTEQ and other services – and the continued dwindling of interest in Symbian phones.
However, the fact that current Lumia handsets won't get an upgrade to Windows Phone 8 may well scupper the rise in interest, if the mass market figures out that it's buying into what amounts to a dead-end range. AT&T recently halved the price of the Lumia 900 to $49.99 on contract, though Nokia insists that doing so is standard market practice given where the device is in its lifespan.