Nokia's Lumia 925 has hit store shelves, with the new PureView flagship going on sale in Germany from today, complete with a new beta standby display called Nokia Glance Screen. Unveiled in mid-May, the Lumia 925 slots in-between the original Lumia 920 and Verizon-exclusive Lumia 928, and is available in Germany from today.
That will be followed by other European countries and China soon, followed by the US and other worldwide markets after that, Nokia says.
Nokia Lumia 925 hands-on:
However, the Lumia 925 will also bring with it a surprise, in the shape of the Nokia Glance Screen. Building on the active standby display of previous Symbian and MeeGo devices, it brings a permanent clock to the lockscreen, while the phone can be unlocked by double-tapping the display.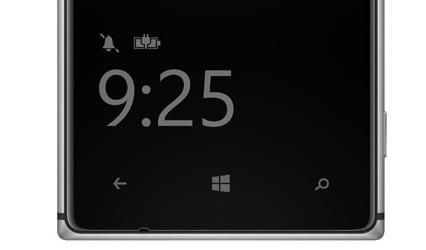 There's also a battery gage and a ringer status indicator, and Nokia offers a "night mode" with reduced lighting for when the Lumia 925 is on your nightstand.
The Lumia 925's biggest feature is the 8.7-megapixel PureView branded camera. Although the sensor and optical image stabilization system are the same as on the Lumia 920, Nokia has updated the lens with a new, six-segment assembly that the company says adds up to better image quality, an increase in sharpness, and more accurate colors.
To show that off, there's a new Smart Camera app with various tweaks and modifications possible – you can see what the Lumia 925 is capable of in our full hands-on – which will subsequently be made available for all of the company's WP8 devices.
As for Nokia Glance Screen, that will be pushed to all existing Lumia Windows Phone 8 handsets, Nokia says, as part of the Amber update due to arrive this summer.