Nokia Lumia 925 official: 8.7MP PureView in a metal frame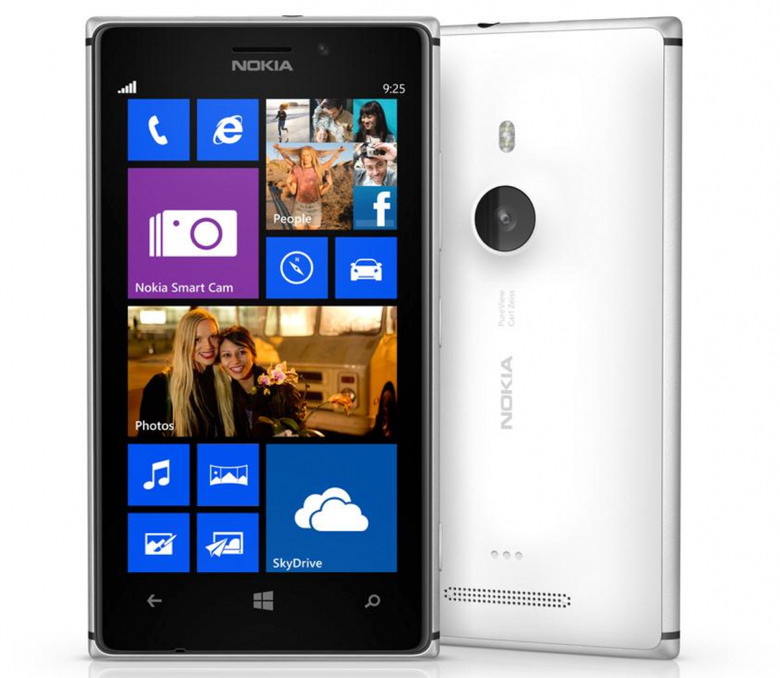 Nokia has officially revealed the Lumia 925, the company's new flagship Windows Phone 8 handset, and the latest to bear PureView branding with the promise of "the best low light images" of any smartphone on the market. Announced at Nokia's London event today, the Lumia 925 – hitherto known as the Nokia "Catwalk" – sits alongside the Lumia 920 and Verizon Lumia 928, wrapping Microsoft's platform in a sleek anodized aluminum and polycarbonate casing.
Up front there's the 4.5-inch OLED PureMotion HD+ display we saw on the Lumia 928, running at 1280 x 768 resolution and using Nokia's ClearBlack technology for improved contrast. It also packs the super-sensitive touch system which allows for gloved use, though is thinner and lighter than the 928, measuring in at 127.5 x 70.5 x 8.5 mm and 139g. Above is a 1.2-megapixel front camera for Skype calls, among other things.
Where the Lumia range has previously been all-plastic, the Lumia 928 uses an aluminum frame for lightness and structural strength. That runs around the edge of the phone, and also serves as the handset's antenna. Inset on the rear is a non-removable polycarbonate plate, available in three color finishes.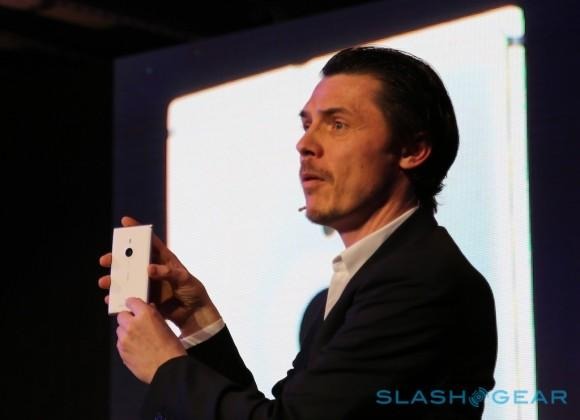 On the back, there's an 8.7-megapixel camera, using the same optical image stabilized CMOS as on the Lumia 928 and the dual-LED flash of the Lumia 920, but here paired with a brand new, 6-component f/2.0 lens. Unlike the 928 and 920, which each use 5-part plastic lens arrays, the Lumia 925 adds a sixth, glass lens which Nokia says provides greater sharpness and allows in extra light.
That should come in handy with Nokia's new photography software, debuting on the Lumia 928. Nokia Smart Camera is the next generation of Nokia Smart Shoot, and can be used interchangeably with the regular camera app, or set as the default for everyday use. Somewhat similar to HTC's Zoe system, Smart Camera automatically fires off ten 5-megapixel frames over the space of around 2.5s: they can then be edited in a number of ways.
Normally, Smart Camera automatically picks out what it believes to be the Best Shot – by sharpness and other factors – though that can be over-ridden. There's also background object removal, and moving object removal, with the Lumia 928 automatically identifying what it can delete. Motion Focus, meanwhile, separates the subject from the background, and automatically applies blur to the background so as to emphasize the movement in the frame.
Then there's a new version of the group shot tool, which allows different facial expressions from multiple images to be combined into a single frame. Previously, that was based on technology Nokia acquired from Scalado – and shared with BlackBerry 10, which licensed the system – but in Smart Camera it's apparently an all-new version.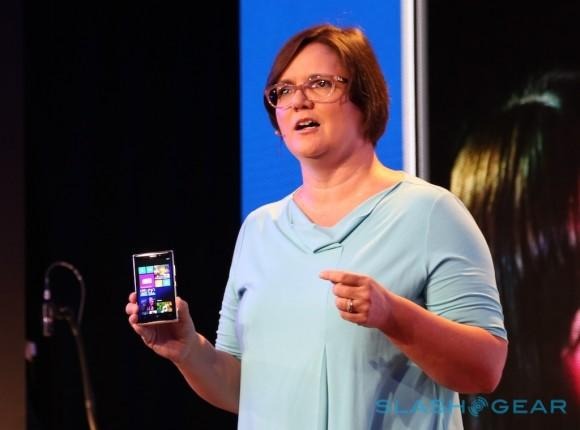 Most impressive, though, is Action Shot. That takes moving details from the ten frames and combines them into a single image, great for showing the movement of people through the picture for instance. A string of buttons along the bottom of the screen allows content from each of the ten burst-shots to be included or hidden, while a fade control picks out one of the parts to be solid while the rest are faded out. Nokia Camera Lens will continue to be available as a separate app, including Cinemagram for creating partially-animated GIFs, while Nokia has also confirmed that Hipstamatic is coming to Lumia.
Windows Phone 8 – and all the camera apps – runs on Qualcomm's 1.5GHz dualcore Snapdragon S4 chip, paired with 1GB of RAM and 16GB of storage. Connectivity includes pentaband LTE, WiFi a/b/g/n, Bluetooth 3.0, and NFC, and there's A-GPS and Glonass, and a gyroscope. The 2,000 mAh battery is fixed and non-user-accessible; Nokia will offer wireless charging as an option, enabled with clip-on shells that also protect the rear and corners of the Lumia 928, and which will be available in red, yellow, black, and white finishes.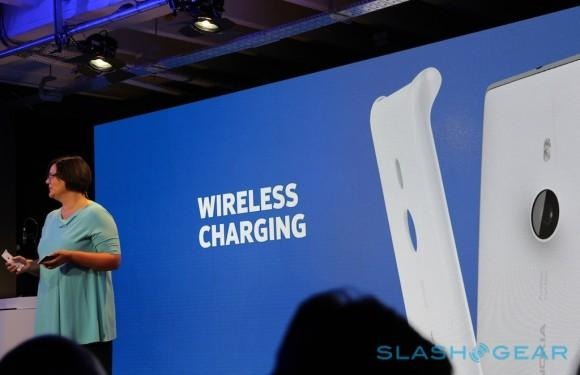 The Nokia Lumia 928 itself will be offered in three finishes: brushed silver metal with either white or grey polycarbonate, or black metal with matching black polycarbonate. It is expected to begin shipping initially in the UK, Germany, Italy, Spain, and China come June, with the US and "other markets" following on later. Pricing will be around €469 ($608/£398) pre-taxes and subsidies.