Nokia Lumia 920 users tempted by the improved lens of the Lumia 925 and the new Windows Phone's broader ISO support should probably hold off before they trade in, with Nokia's photography chief Juha Alakarhu promising an incoming update will significantly narrow the gap between the phones. While all eyes are on the new Lumia 925 today, Nokia has a pleasant surprise for existing 920 owners, with confirmation that the Amber update due this summer will bring many of the improvements to the older device. Meanwhile, Alakarhu also explained why Nokia's burst-photo system is better than, say, HTC's Zoe approach, and why the Finnish firm would be happy to work on making it better.
Amber has already been confirmed to include the Smart Camera app, which brings effects like Motion Focus, Action Shots, and other burst-image-related trickery to the Lumia 925. However, Alakarhu also told us that Amber will expand the supported ISO range of the Lumia 920, just as the 925 comes with support for out of the box.
Nokia Smart Camera hands-on:
Currently, the Lumia 920 tops out at ISO 800; with Amber installed, that will be quadrupled to ISO 3200. The result will be better low-light shots as well as improvements in sports photography and when snapping images of moving subjects.
It's not only the old flagship which will get a photography polish after Amber. All of Nokia's Windows Phone 8 line-up will get the newest version of the photo engineers' algorithms, which will help increase sharpness – particularly in cropped shots, Alakarhu explained – and lower noise, in addition to improvements in exposure. There'll also be support across the range for remapping the camera shortcut key to the Smart Camera app, instead of the Windows Phone default.
Not all of the Lumia models will see the same degree of improvement, of course. Nokia will adjust the level of tweaking depending on the core sensor; the Lumia 520, for instance, won't attempt ISO 3200 shots, since the hardware really isn't up to it. A final decision on what changes will be delivered to each device is yet to be reached, with Alakarhu's team still working on that ahead of Amber's expected release in July.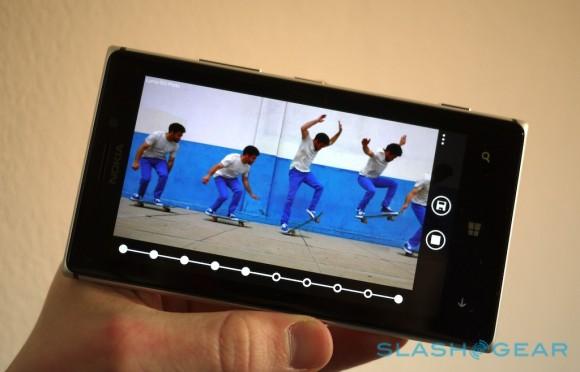 The speed at which Smart Camera clusters of shots open up – something we found to take around 15 seconds with Nokia's current pre-production software on the 925 – will also be improved, though the photo team couldn't tell us exactly how fast the process will become. Although it's slower than how quickly, say, HTC's One can open up a Zoe set, there's a good reason for that.
One of our ongoing criticisms of the One is how much space Zoe photography takes up, both on the smartphone itself and in the cloud. Nokia has addressed that by packaging the ten stills together, rather than storing each as an individual frame; the end result doesn't follow the "ten shots so 10x the size" explanation you might expect, Alakarhu explained. Opening and editing those takes some processing time – in fact, it's currently the most processor-intensive thing the Lumia 925 is asked to do – but while there are other ways Nokia could deal with the files, the company is wary of diverging too greatly from imaging standards.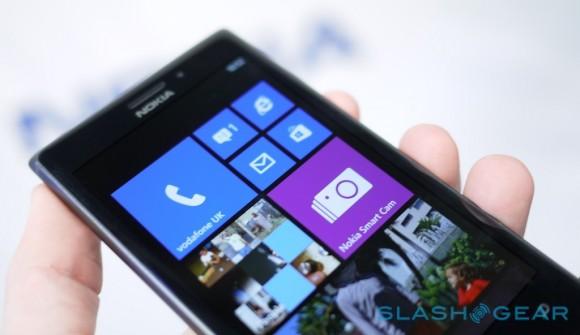 "I think what we want to do next is make the sharing super-easy, so that your friends can also enjoy making those changes on Facebook or their own phone" Alakarhu told us. "And so we need to find the right format, the right way to do it. There is currently no industry standard for doing that, and I don't want to take the proprietary route for doing that, because this needs to be accessed by everyone."
Exactly how that common format might look is unclear. HTC has opted for Zoe Share, a free – albeit temporary – web-gallery service that One owners can use to show off select stills, video clips, and highlight reels created on the smartphone. Nokia currently has no specific sharing system that preserves the Smart Camera post-processing potential, though you can of course push out the final results as regular photos through the usual Facebook, Twitter, email, and other routes.
"In the 920, we actually did a lot of the foundations" Alakarhu concluded, hinting that there was plenty more photo-centric news to be shared later in the year. "The algorithms we had have, for example. But now we have been able to do that optimization, and the pace of the development has been incredible now that we have that great foundation of algorithms."