Nokia Lumia 635 Review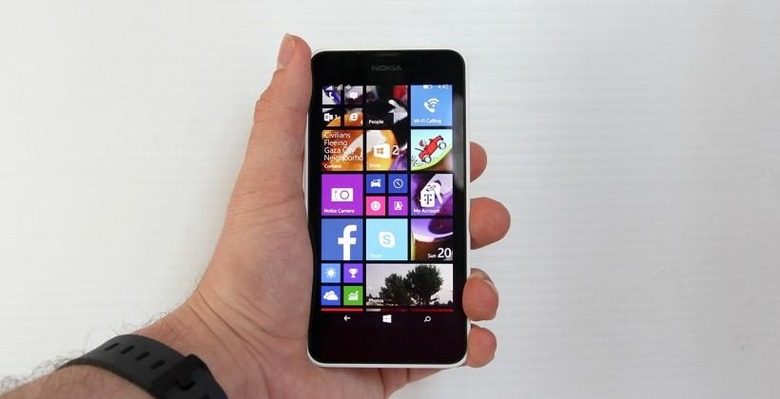 The Nokia Lumia 635 takes everything that made the Nokia Lumia 520 a winner and gives it a boost. It remains one of the cheapest Windows Phone 8 devices, now coming with Windows Phone 8.1 and the newest Nokia software, along with a look and feel that creates a powerful value proposal. Should you just buy last year's model on sale, or do you want this improved breadwinner?
The Upgrade / The Reboot
The device you're seeing next to the Nokia Lumia 635 in this review is T-Mobile USA's best-selling Windows Phone device, the Nokia Lumia 521. This device was released last year and, with its counterpart the Lumia 520, sold so well that Microsoft made a bigger effort this year to aim for the lower end of the market.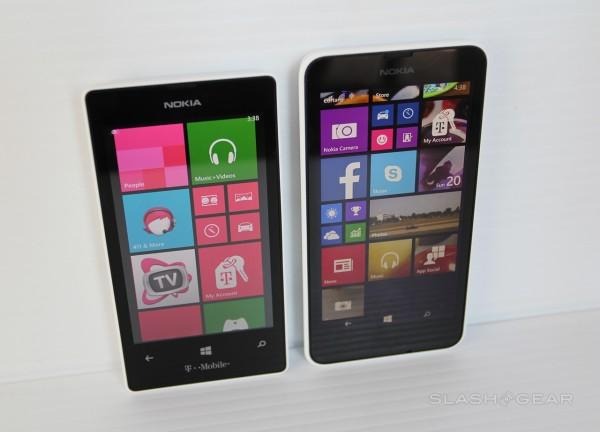 Make no mistake – this device is an upgrade in every way, starting with aesthetics. It's super-simple looking and feels nice to hold as well.
Hardware
The Nokia Lumia 635 works with a body that's 5.10 x 2.63 x 0.36 inches large and 4.73 ounces light. It's tiny. It's ever-so-slightly larger than an iPhone 5s at 4.87 x 2.31 x 0.30 inches, and slightly heavier (the iPhone 5s weighs 3.95 ounces.) It's more robust than an iPhone, coming with a plastic back shell rather than glass or aluminum – better to bounce than to scratch or break.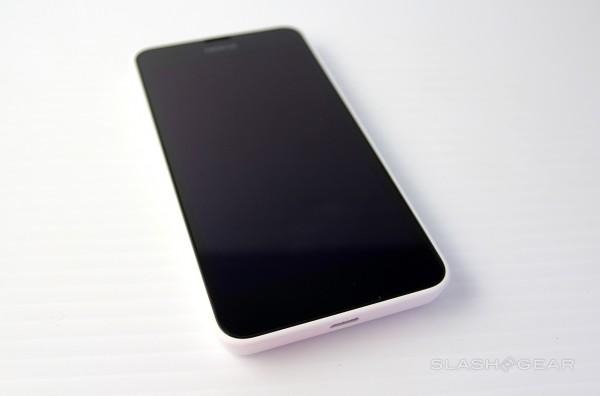 The display up front has on-screen buttons and a diagonal size of 4.5-inches. With FWVGA 854 x 480 pixels across this panel, you'll be seeing the lowest resolution on a Windows Phone released in 2014 at 221PPI. Using Nokia TrueColor technology you'll find images bright and color-correct, 24-bit and 16M.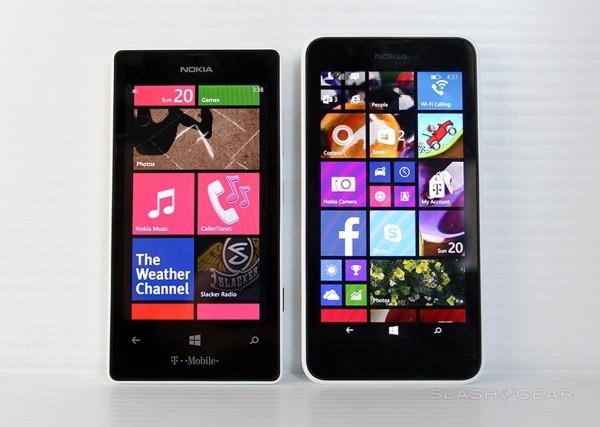 Inside you've got a quad-core Qualcomm processor clocked at 1.2GHz as well as 512MB of RAM. Internal storage is 8GB, but there's also a microSD card slot hidden under the back battery cover near the SIM card slot. You'll also get some cloud storage for free with Microsoft's OneDrive, so sign up for that (for free) when you first set up the phone.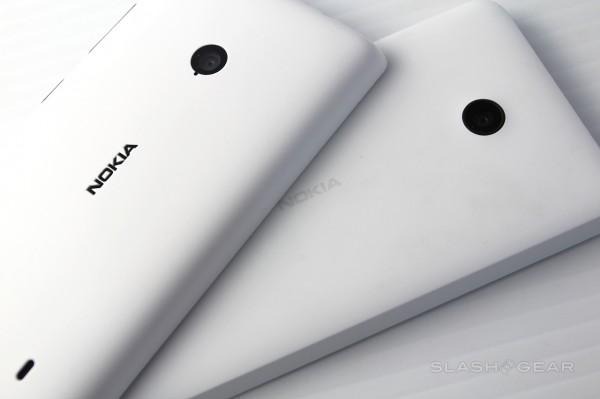 On the back is a 5-megapixel camera that's decent. It's no award-winning beast, but it works for the basics. Below you'll see some examples of what it can do. Note that there's no front-facing camera and there's no flash on the back.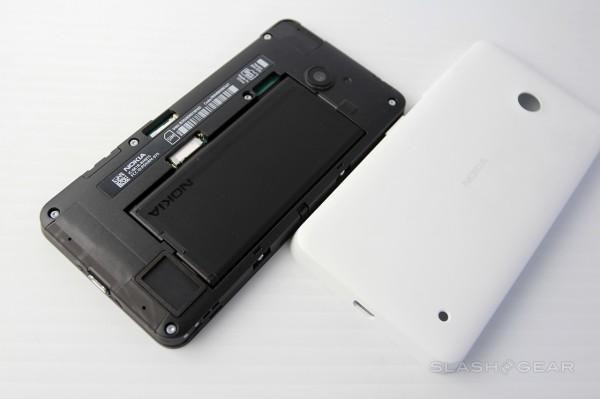 If you're using the T-Mobile version of this device like we are in this review, you'll have the ability to make Wi-fi calls. This means no extra time cut off your talk time (if that's the sort of plan you've got) – and you've got 4G LTE capabilities for speed, as well.
Software
Windows Phone isn't perfect. I'm still not excited to drop Android, as I've gotten used to using it with my HTC One (M8). The camera on that phone is nicer than the Lumia 635, too, but at what price freedom?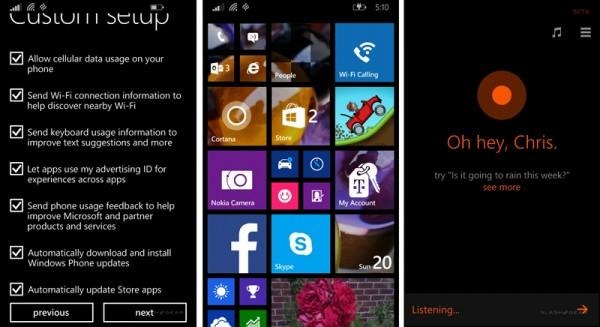 As a reviewer of smartphones, I always struggle with giving an accurate cost/value description. I get to handle all of these devices for free before handing them back to the companies that've made them – so how do I suggest a phone like this low-end Lumia is good when I've been using a $600 phone on the regular?
It's the basics. When push comes to shove, Windows Phone on the Lumia 635 connects to essentially every major app I want, and the internet is here as well. With Cortana I've got a personal assistant to ask odd questions of, and now that Windows Phone is several years old, most of the major app developers have come over to create at least a generally usable app.
I can use Facebook, Twitter, Email, Nokia Maps with built-in GPS – just as good or better than the alternatives on iOS or Android, and Angry Birds. There are addictive games here too, if you're not obsessed with finding only the best iOS games by watching the major blogs tend to the largest audience.
So what's not to like?
Xbox users have a lot to like – you don't need a Windows Phone device to use Xbox 360 or One Smartglass, but Microsoft has made a point, it seems, to update this app on Windows Phone just as often as iOS and Android.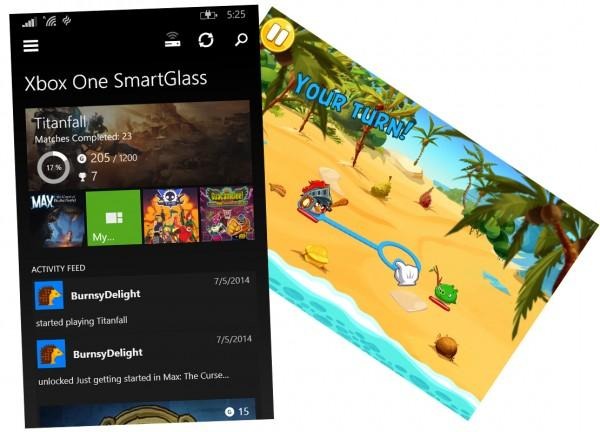 Some apps are still missing – if you're converting from Android or iOS, you may struggle with the differences. If you've never used a smartphone before in your life, there's no reason not to choose this Lumia.
Camera
This is the first Nokia Lumia smartphone without a dedicated camera button. If you're switching from the Nokia Lumia 521 or 520, this is something you may miss.
If you're all about a clean look for your phone, the fewer buttons the better. Also pleasing in outward appearance: the lack of capacitive buttons. This is the first Lumia Windows Phone device to be released without the Windows, Back, and magnifying glass buttons below the screen. Instead you'll find them appearing onscreen with Windows Phone 8.1.
If you've always used the onscreen camera button anyway, no worries. What we've seen with this device is a photography machine that's good at ideal situations, not so hot in the dark. If you want a photo machine for all situations, you'll want to head to the slightly more expensive Nokia Lumia 930, which we highly recommend.
Above you'll find a series of photos taken with the Nokia Lumia 635. Below you'll find a video demonstrating light adjustment, focus, and sound. Great for social network sharing, not that great for photo aficionados.
Battery Life
Because you've got a relatively small display and a rather low amount of pixels (compared to the rest of the Windows Phone universe), you'll not be chomping away at battery at a high rate. Instead we've found this phone to have battery life lasting well into the night having been charged only the morning before.

All-day battery life is something you can expect from this smartphone unless you plan on streaming Netflix or playing games all day long. Constant, hardcore use results in between 5-8 hours of use.
Windows Phone 8.1 and hardware upgrades
Earlier this year at MWC 2014, we heard Microsoft speak about how Windows Phone would be evolving. In the Nokia Lumia 635, we see a couple of the more obvious changes that come with the loosening of the reigns on hardware for manufacturers of Windows Phone devices.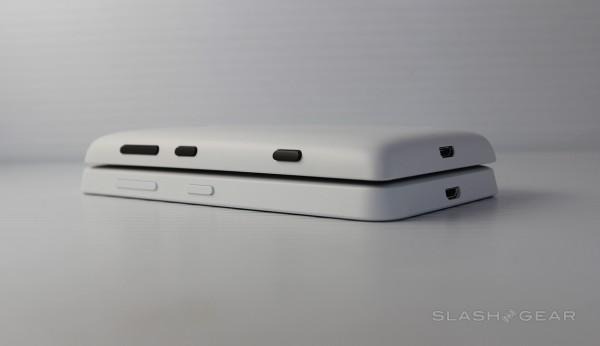 As mentioned above, you're seeing the lack of a shutter button. The camera can no longer be launched by the third button on the side of your Windows Phone device because there is no third button. This reduces the cash Nokia needed to spend on said button and makes for a slightly more simple-looking device.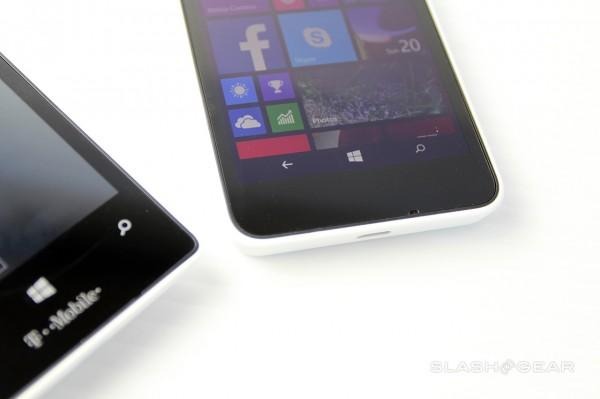 You'll also find the lack of front-facing buttons on this machine. The Nokia Lumia 635 uses on-screen buttons, born in Windows Phone 8.1 and certainly set to re-appear in many Windows Phone devices through the future.
Wrap-up
Nokia – or Microsoft, as the future would have it – has another winner on their hands on the low end. If the same distribution is used as the Nokia Lumia 520 and Nokia Lumia 521, I see no reason why the Nokia Lumia 635 shouldn't have similar success.