Nokia Lumia 630 dual-SIM hands-on [Update: 635 too!]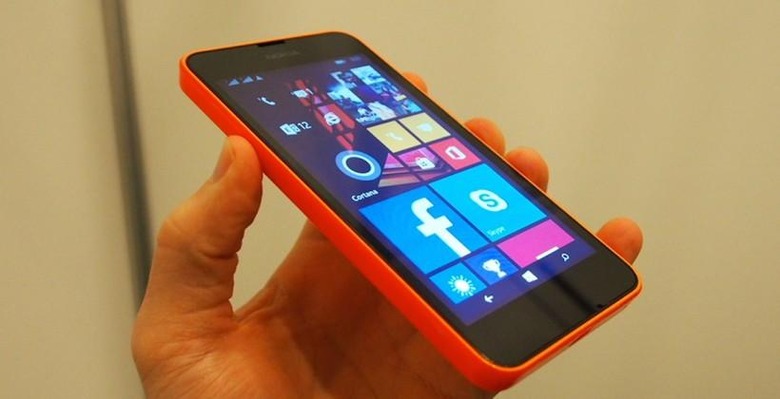 Nokia has a track-record with affordable Windows Phones. The new Nokia Lumia 630 – and its Lumia 635 sibling – follow on from the best-selling Lumia 520, only running Windows Phone 8.1 out of the box and thus benefiting from new features like the Cortana virtual assistant. Best of all, unlike many affordable Nokia of old, they're actually headed to the US market. We grabbed some hands-on time post-launch at Build 2014.
There'll be three versions of the new Windows Phone, in fact. The Lumia 630 will be offered as a 3G device, either in single- or dual-SIM form, while the Lumia 635 will only have a single SIM slot, but add in 4G LTE support.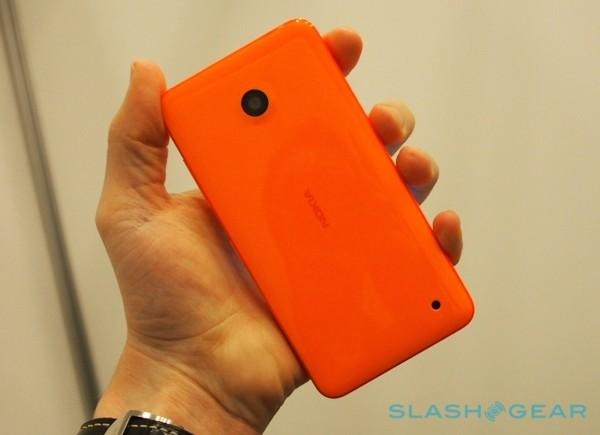 Exactly which market will get which version is undecided, though T-Mobile USA and MetroPCS have already thrown their respective hats in for the Lumia 635. For Nokia, the dual-SIM version arguably makes more sense for the developing markets its long been courting; as Chris Weber, EVP of global sales and marketing explained, with the Lumia 520 being single-SIM-only, it meant Nokia could only really expect it to compete in around 40-percent of the Indian cellphone market. The remaining 60-percent is dominated by dual-SIM devices.
In the hand, the Lumia 630 feels like a cross between recent mid-range Nokia Windows Phones and the Nokia X family of Android-based handsets. The squared-off styling and interchangeable casing is reminiscent of Nokia X, but the glossy finish is more in line with what we've seen from other recent Lumia.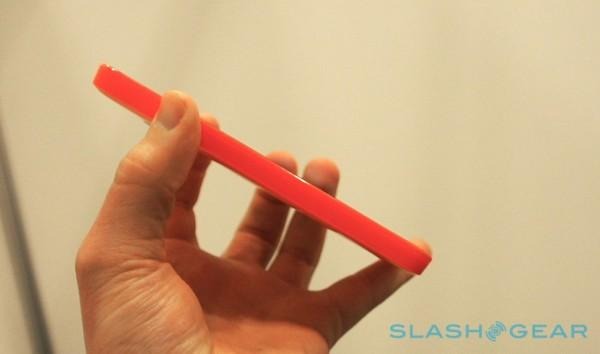 Either way, it feels solid and creak free, and the clean lines are handsome if not daring. The camera, a 5-megapixel unit with autofocus but no PureView (not at this sort of price point), is surrounded by a slight pucker, which helps keep the lens off the table, while there's Gorilla Glass 3 over the 4.5-inch touchscreen.
There, Nokia has used its ClearBlack display technology again, and it's an impressive panel for an affordable device. We didn't have any issues with performance and Windows Phone 8.1, either, the Snapdragon 400 quadcore processor keeping things moving smoothly, and services like Cortana delivering despite only half a gig of memory.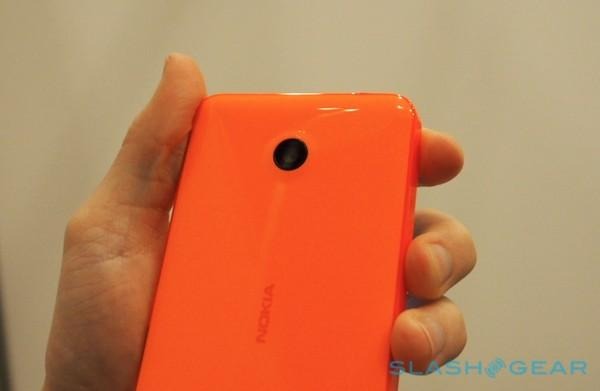 Of course, compared to the Lumia 620 – one of our favorite Windows Phones from Nokia's stable – there are a few notable omissions. The camera flash is gone, and there's no NFC and no front-facing camera.
What you do get, on the dual-SIM 630 at least, is easy switching between two different accounts. You can either keep them separate – with independent phone Live Tiles on the homescreen – for absolute distinction between, say, work and personal accounts, or you can merge the two, and have a combined phone app and call history. Windows Phone 8.1 supports by-contact preferences for which line is used on calls and messaging, too, so you can make sure you always call, say, your wife with your personal account, and your boss with your work number.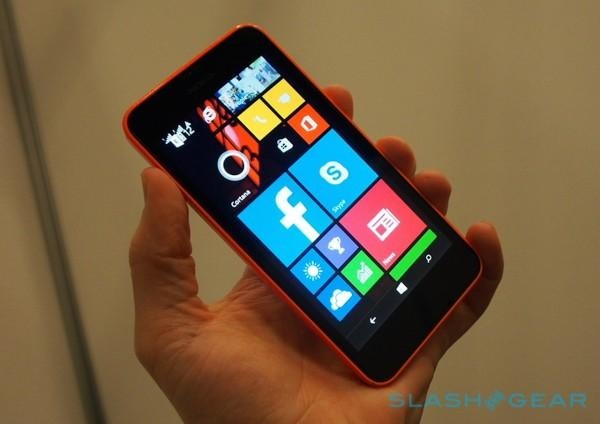 Whether the feature blips will hold the Lumia 630/635 back remains to be seen, though the pricing is certainly competitive. The Lumia 630 will arrive in May, in Asia, Russia, China, India and Europe progressively, from $159 for the single-SIM and $169 for the dual-SIM. As for the Lumia 635, that will hit the US in July among other locations, priced from $189 pre-subsidies.
Update: We've added photos of the single-SIM Lumia 635 to the gallery below (in green and yellow).