Nokia Lumia 625 detailed in full leak with 4.7-inch display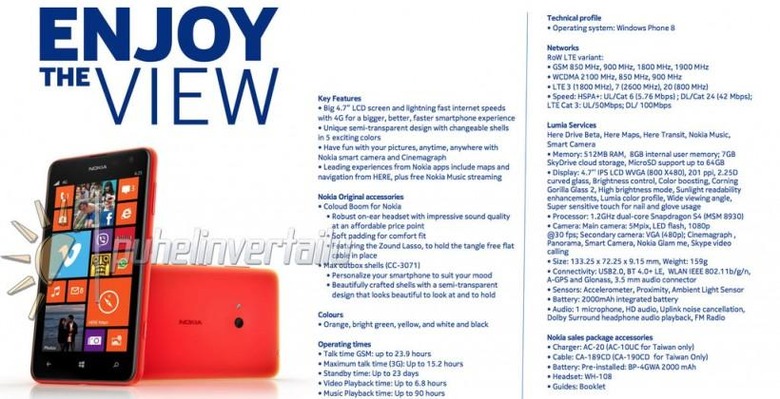 It's one day early and certainly "Something Big" as Nokia suggested just this morning: the Lumia 625, complete with 4.7-inch display. This device will be working with a 4.7-inch IPS display at 800 x 480 pixels, surprisingly, this suggesting that – as it was guessed – this device will be headed for a more budget-minded crowd.
This device looks to be working with a 5-megapixel camera at its back, a VGA web camera at its front, and 4G LTE – but only for Europe at the moment. If we do see this device delivered to the USA – and it'd be surprising, given the specifications we're seeing here – it'll be later in the year with a slightly different number after its Lumia brand name.
Also under the the hood you'll find a Qualcomm Snapdragon S4 processor – dual-core paired with 512 MB of RAM. Here you've got a 2,000 mAh battery, Bluetooth 4.0 LE, and a bit of an off-red case color that matches the Nokia teaser from earlier today. Look like a winner to you?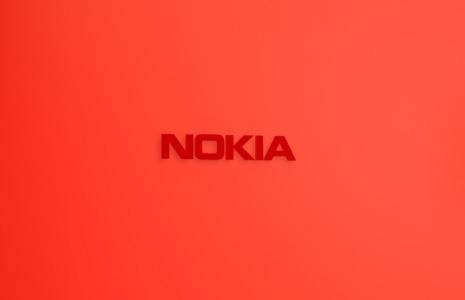 Make sure you keep your wits about you when you decide to roll with this particular looker. While it may seem like a beauty from afar, it's an odd combination of large display and extra-low display resolution that'll have the market baffled. Unless, of course Nokia brings it to a market where the Lumia 925 doesn't exist, and they've never seen the HTC One or Samsung Galaxy S 4 in action.
VIA: Engadget; Puhelinvertailu