Nokia Lumia 1020 UK launch not until September warns retailer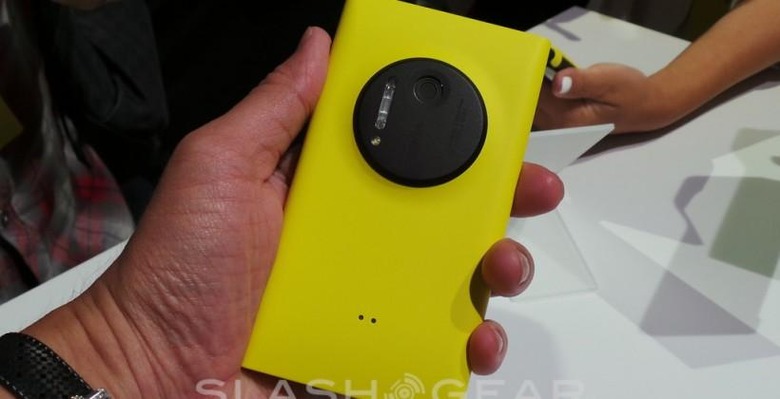 Nokia's Lumia 1020 PureView smartphone will bring its 41-megapixel camera to the UK in September, according to one retailer, potentially two months after the Windows Phone goes on sale in the US. The UK release has been tipped by the Carphone Warehouse – though the retailer warns that it's subject to change along the way – as right near the end of Nokia's promised "this quarter" sales schedule.
In the US, Nokia will offer the Lumia 1020 exclusively via AT&T. The carrier will being presales tomorrow, July 16, with the Windows Phone 8 handset shipping from July 26. It's not an inexpensive device, though; AT&T's subsidized price is $299.99, with a new, two-year agreement.
Pricing for elsewhere, however, hasn't been confirmed. It seems Nokia is positioning the Lumia 1020 as a premium device – that 41-megapixel CMOS and the companion six-element lens obviously doesn't come cheap – figuring it will replace not only your existing phone but a dedicated camera, too; AT&T is yet to discuss off-contract pricing, but we'd guess it would be somewhere in the region of $750.
Your money will get you perhaps the most innovative phone in Nokia's line-up. From the front, the Lumia 1020 is a 4.5-inch Windows Phone 8 device running Microsoft's OS on a dualcore 1.5GHz Qualcomm Snapdragon S4 processor paired with 2GB of RAM and 32GB of internal storage. However, flip it around and you find the bulge of the PureView camera, which can simultaneously snap 5- and roughly 40-megapixel stills, offers a lossless digital zoom during both image and video recording, and allows for zooming and reframing even after the photo has been taken.
Nokia Lumia 1020 hands-on:
It's a system Nokia first experimented with on the 808 PureView back in 2012, but that handset's Symbian OS and chunky styling meant sales were pretty much limited to enthusiasts only.
We've contacted Nokia about official launch timescales for the Lumia 1020 outside of the US, but the company tells us it's still sticking with its Q3 window. There's more on the Lumia 1020 in our full hands-on.
VIA The Inquirer