Nokia Lumia 1020 PureView Windows Phone leaks in full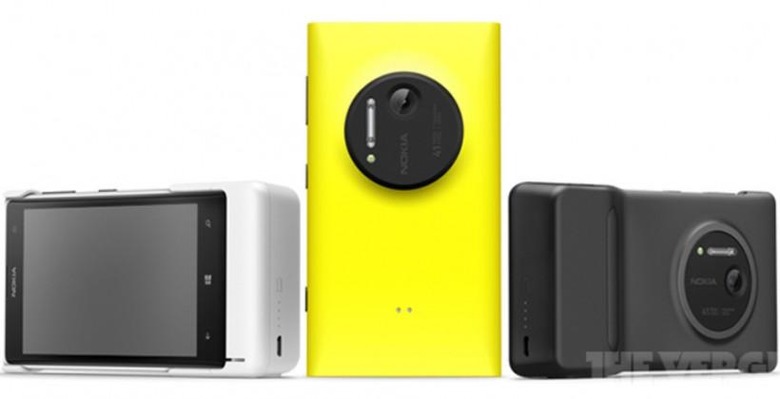 Nokia's big reveal for the Lumia 1020 PureView isn't expected to take place for another few hours, but that hasn't stopped full details of the Windows Phone 8 flagship from emerging beforehand. The Lumia 1020 will have a 4.5-inch AMOLED display on one side and a 41-megapixel PureView camera with an f/2.2 lens and optical image stabilization on the other, with a new "Pro Camera" app to give more access to manual settings and tweakable modes than on any Windows Phone before it.
According to The Verge's sources, that will include control over white balance, focus, ISO, shutter speed, and image ratio. There'll be a new "radial" interface to scroll through the options, it's said.
Nokia has even included the ability to take two photos simultaneously but at different resolution, presumably giving one low-res shot for instant and speedy sharing to social networks like Twitter and Facebook, and another full-res version for printing and archiving. It's also likely to be the basis of the "Zoom, Reinvented" tagline Nokia has picked for the Lumia 1020's launch: by cropping out portions of the full-res image, the user will be able to in effect take advantage of a lossless digital zoom even after the original frame has been captured.
The Lumia 1020 will have 32GB of internal storage to store all those shots, and a Xenon flash.
Other specifications supposedly include a wide-angle front facing camera lens, for fitting more people into the frame, and 2GB of RAM. Wireless charging won't be integrated, though – like on the Lumia 925 – Nokia will supposedly offer a wireless charging cover that can be snapped on to enable the feature.
However, the Camera Grip shell we've already seen leaked is arguably a more interesting case to wrap up the Lumia 1020 in. That, as we've seen suggested before, has both a battery and a two-stage camera button, as well as a tripod mount for more professional use of the new PureView phone.
As for why PureView is special, and how the lossless digital zoom actually works, check out our full SlashGear 101 on Nokia's camera technology.
SlashGear will be at Nokia's Lumia 1020 event later today in New York City to bring back all the details of the new Windows Phone's launch. It kicks off at 11am ET (4pm London; 8am PT).
Update: Screenshots of the Pro Camera app have emerged, courtesy of Vizileaks, showing the radial layout for control over ISO, white balance, and other settings, as well as one of the settings pages for stills. That confirms the dual-capture feature, apparently grabbing up to a 40-megapixel still (along with what we're guessing is a more regularly sized image). Vizileaks also has some sample shots from a prototype Lumia 1020 and an early version of the Pro Camera app.