Nokia Lumia 1020 camera grip leaks at all angles

It's no secret that the Nokia EOS (or Nokia 1020 as it'll be called later this week, more than likely), will be rolling out with some serious photography power. Here as we saw very, very briefly earlier this week, we've gotten another look at a key accessory for this machine – a camera grip that makes the machine much more like the big-handling machines its amalgamation of lenses and processing abilities suggests. UPDATE: We've now got our own Nokia Lumia 1020 camera grip hands-on as well!
This case works – or would very much appear to work – with an extra bit of battery as well, adding on 1020mAh (likely an added 40% life-span or so) to the Nokia smartphone as well. Plugging in through the smartphone's microUSB port at its bottom (if you're holding the machine vertically, that is), this accessory also makes way for the device's massive lens and flash cover.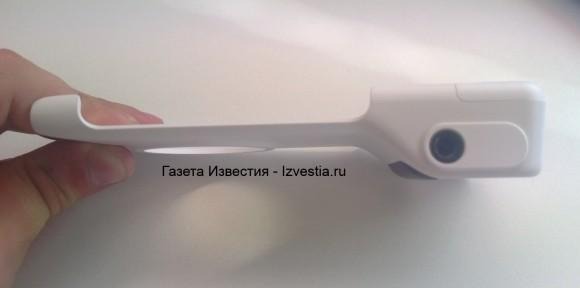 You'll find this machine delivered in white, but as it has been with the large cross-section of Nokia devices revealed over the past several years, you can expect a set of alternate colors as well. Wouldn't want to be left out in the cold without options!
Up top is a physical shutter button that'll depress to hit the Nokia smartphone's own physical shutter button. On the side is a battery button that'll light up 1-4 bulbs depending on how much power the machine has in it, and you'll find a grippier bit up front for your left hand's remaining tendrils. The bottom, then, also reveals a socket with screw rings for mounting this machine on a tripod.
Have a peek at the rest of the tips and leaks revealed in recent days and weeks on the Nokia 1020 and get ready for the full event on the 11th of July – that's tomorrow!
VIA: The Nokia Blog