Nokia LTE Everything Everywhere Lumia 920 deal tipped; Apologizes again for PureView goof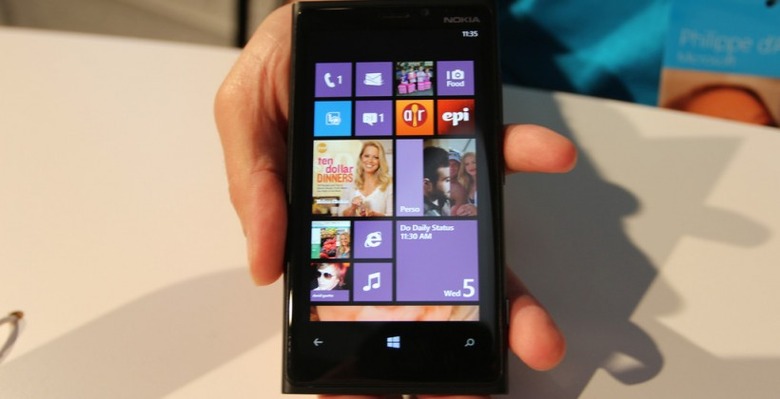 Nokia is reportedly planning an exclusive 4G deal with UK carrier Everything Everywhere for the Lumia 920,  a potential distraction from its second mea culpa over the faked camera sample goof. The UK exclusive would see Everything Everywhere – including T-Mobile UK and Orange – snap up the Windows Phone 8 device for a November launch, the Financial Times' sources say, echoing Nokia's sole-carrier deal with AT&T in the US on previous handsets. However, the new Lumia is still being overshadowed by Nokia's faking of the initial photography samples, something the company now says will be handled with an internal inquiry.
"Nokia recently apologized when it became clear that a video, which had been produced to demonstrate the benefits of optical image stabilization, failed to make clear that it was a simulation only and not shot using the new PureView camera on the Nokia Lumia 920. This video was produced when the Nokia Lumia 920 was in preproduction. While there was no intention to mislead, the failure to add a disclaimer to the video was obviously a mistake, and we apologize for the misunderstanding it did cause" Nokia
Nokia had already apologized once for the camera mistake, where the company was caught using footage shot with a DSLR to demonstrate the potential effect of its PureView optical image stabilization. "We are dealing with the situation swiftly, fairly and privately" a spokesperson told the WSJ; a second video demo, this time filmed with the Lumia 920 itself, had already been released.
Whispers of a November European release had begun shortly after the new Lumia launch last week, amid speculation that Nokia's sales plans would be more focused than for its Windows Phone 7 range. CEO Stephen Elop said several months back that Nokia intended to mimic its strategy from the US for new European launches; for the US Lumia 900, that meant putting all of its eggs into AT&T's basket rather than spreading the device across multiple operators.
Although Nokia declined to comment on any potential negotiations with specific carriers, the company did confirm that the LTE version of the Lumia 920 would be compatible with the 1800MHz 4G bands Everything Everywhere intends to use for its new network. The handset will also support four other LTE bands, though it's not clear at this stage whether that means the same Lumia 920 will operate on both UK and US LTE.
Everything Everywhere is holding a "next-gen network" event on Tuesday this week, noted initially for being staged the day before the expected launch of the iPhone 5, itself believed to use LTE. It's possible that a deal with Nokia could be announced at that event.