Nokia E7 hits Indonesian pre-order with big promotions push [Update: Scans!]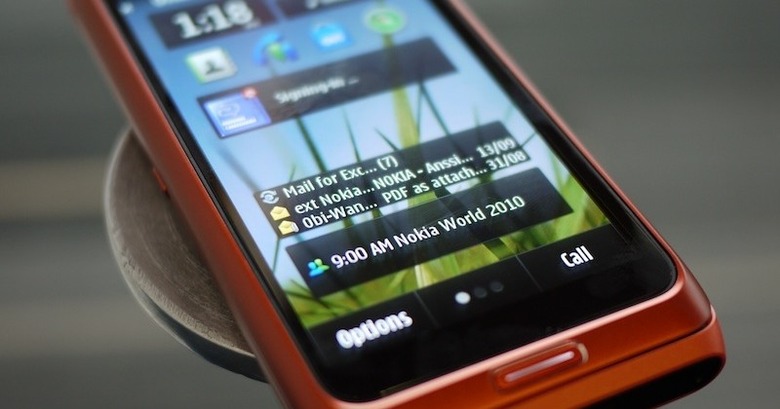 The Nokia E7 inches ever closer, with the company's Indonesian site the latest to push the sliding QWERTY smartphone. Expected sometime in February, the E7 has found itself a 6,800,000 Indonesian Rupiahs ($749) unlocked and SIM-free, and according to SlashGear tipster Fransiscus is already being heavily promoted in the country.
In fact, he says Nokia has taken out a full three page newspaper ad for the E7 there, which would certainly imply that the Symbian smartphone is due sooner rather than later. Nokia announced shrinking market share predictions as part of its 2010 financial results last week, with the delayed E7 making no contribution to Q4's sales as originally expected when the device was officially announced at Nokia World 2010.
With Mobile World Congress fast approaching, it looks like the E7 will land at roughly the same time as we see a bevy of new devices – including some dual-core handsets – from rivals. Nokia has been tipped to be preparing something "interesting" for the show, but so far – beyond whispers of MeeGo devices, either tablets or phones – there's no confirmation on what exactly that could be.
Update: Fransiscus has come through with scans of the three-page advert: