Nokia market share drops; needs to "change faster" says new CEO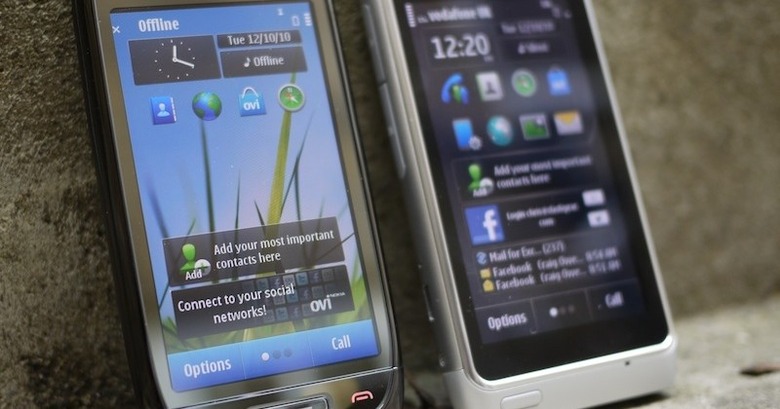 Nokia has announced its Q4 and annual 2010 financial results, and devices shipments are down in comparison to a year ago. The Finnish company shipped 123.7m devices in Q4 2010, a rise of 12-percent compared to Q3 but a drop of 3-percent compared to the same period in 2009; still, net sales of devices & services were up 4-percent year-on-year and 18-percent sequentially. The delay in releasing a MeeGo range has also eaten into their estimated smartphone share, down to 31-percent in Q4 2010 compared to 38-percent in Q3 and 40-percent a year ago. Operating profit was down from €1.47bn in 2009 to €1.09bn in 2010.
Ironically, Nokia's smartphone – which the company refers to as "converged devices" – sales were actually up in 2010, with volumes of 28.3m in Q4 (up to 36-percent compared to Q4 2009). Unfortunately gross margin – the amount Nokia makes on each device – fell over five points from last year, to 29.2-percent in Q4 across all devices. Nokia estimates the market as a whole grew 13-percent in 2010 compared to 2009, whereas its own overall share decreased two points to 32-percent in the same period.
New CEO Stephen Elop says that "Nokia faces some significant challenges in our competitiveness and our execution. In short, the industry changed, and now it's time for Nokia to change faster"; the company has long been criticized for the lengthy delays between announcing devices and actually shipping them, and the MeeGo launch hasn't helped matters. There's still no word on what exactly the company will be bringing to MWC 2011 next month.