Nokia defiant over junk downgrade by Moody's over WP8 uncertainty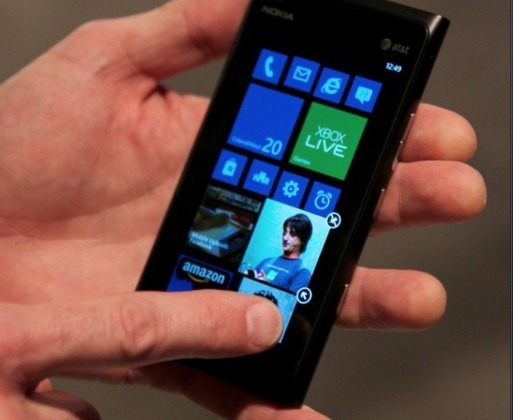 Nokia has been further downgraded by financial ratings agency Moody's, with the credit company blaming uncertainty around Windows Phone 8's potential for success and unanticipated hurdles for its pessimism. Moody's had already downgraded Nokia once this year, classing the Finnish firm only one step up from non-investment status, and this second slap does nothing to improve that. However, Nokia is defiant about Moody's decision, with chief financial officer Timo Ihamuotila arguing that "its impact on the company is limited."
"Today's rating action reflects our view that Nokia's transition in the smartphone business will cause deeper operating losses and consequently cash consumption in the coming quarters than we had previously assumed," SVP and lead Nokia analyst at Moody's Wolfgang Draack said of the new rating. "A return to profitability in the Devices & Services (D&S) segment on the back of smartphones with the Windows Phone 8 mobile operating systems is by no means assured."
Key to the downgrading is Nokia's operating loss in the last quarter, which was almost double what Moody's had expected. In fact, the analyst firm suggests Nokia may not have even seen its lowest point of the "transition" to Windows Phone 8:
"At around 16% gross profit margin, the new Lumia devices are loss-making at operating level at this time. In view of a very price competitive and fast moving smartphone industry, Moody's expects that the next, Windows Phone 8-based smartphone generation will find it challenging to achieve a level of differentiation and market penetration to become a meaningful income generator in the first few quarters after launch. If the devices are launched and first units shipped in Q4 2012 and find immediate traction, it might still take until mid-2013, before volumes and margins reach a level of sustainable profitability" Moody's
Moody's now predicts that Nokia will only return to profitability in the second half of 2013.
Unsurprisingly, Nokia's reaction is brief and combative. "While we are disappointed with Moody's decision, its impact on the company is limited" CFO Timo Ihamuotila said in a statement today. "We are quickly taking action to position Nokia for future growth and success. Nokia will continue to focus on lowering the company's cost structure rapidly, improving cash flow and maintaining a strong financial position."
Still, Nokia itself warned that Q3 would be another miserable quarter, with roughly the same performance as in Q2 though with a +/- 4-percent gutter indicating how uncertain Windows Phone 8's reception is. It remains to be seen whether other analysts follow Moody's as before, and also downgrade the Finnish firm.