Nokia investor outlook downgraded but Finns defiant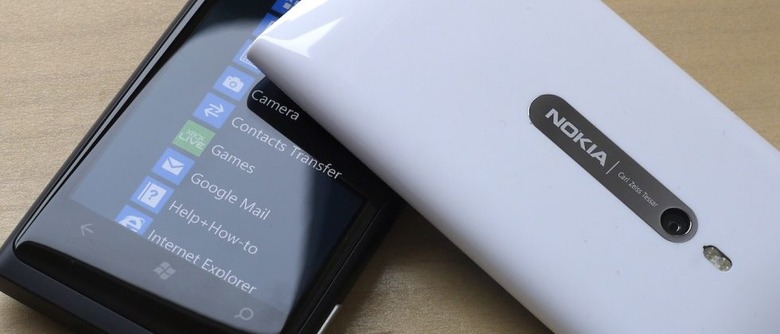 Nokia has been downgraded by Moody's, with the financial ratings agency deeming the ailing phone manufacturer as almost non-investable, and with little improvement expected in the coming months. Moody's cites Nokia's dwindling mobile phones segment and the struggles Windows Phone is having to take on the established iOS and Android market as key reasons for its negativity, with Nokia now ranked only one step up from non-investment status, at Baa3. Nonetheless, Nokia insists that its future remains strong, primarily thanks to its savings.
"While volatility by quarters is not uncommon, Moody's believes that the structural challenges facing Nokia's Mobile Phones segment may not be easy to address, such as the market share gains recorded by makers of very low-end phones or new phone promotions by Chinese carriers. This precipitous decline is of particular concern considering that Nokia's Mobile Phones segment was still the core income generator for the Nokia group in 2011, when it contributed EUR1.5 billion to the group's operating profit of EUR1.8 billion" Moody's Investor Services
Moody's also laid out exactly what would have to happen for the company to decide Nokia was back on the up – and, indeed, what could see the firm sink even further into the morass. Windows Phone will need to become more competitive against Android, group revenues climb, and all without the net cash position being impacted, if it is to see its investment rating improve. It'll take "gaining substantial market share" pushing Nokia's Smart Devices division into profit, among other things, before Moody's even considers changing its stance on the Finn's outlook.
Meanwhile, the future could get a whole lot darker if Lumia sales become sluggish, operating margin for Nokia's Devices & Services slips further into the negative as 2012 progresses, and if Nokia keeps chewing through cash.
"Nokia is quickly taking action. Nokia will continue to increase its focus on lowering the company's cost structure, improving cash flow and maintaining a strong financial position," Timo Ihamuotila, the company's Executive Vice President and CFO, said in response to Moody's assessment.
Two million Lumia handsets were sold in the first three months of 2012, but faster than anticipated reductions in Symbian device sales among developing markets left the company with less of a safety net than it had expected. Nokia will announce its full quarterly financial results on April 19 2012.