Nokia considering HQ sell-off in cost cut scramble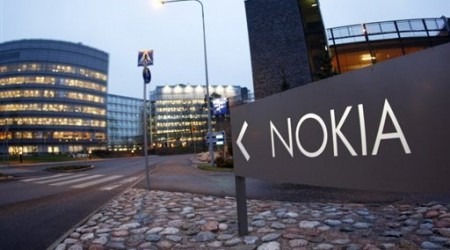 Nokia is considering selling off its headquarters in Espoo, Finland, and then renting much of the facility back, in another attempt to cut costs as Windows Phone slowly tries to gain traction. Worth between €200-300m ($258-387m), according to Finnish paper Iltasanomat, the possibility has been confirmed by Nokia spokespeople but is, they insist, just one of a number of cash-saving possibilities the Finnish firm is looking at.
"We are evaluating different options for non-core parts, such as real estate holdings, and that includes the headquarters" Nokia spokesperson Maija Taimi said in a statement on the rumors. It's unclear if any potential suitors for the building – and its guaranteed tenant - have been approached at this stage.
Nokia has struggled to build significant momentum with Windows Phone, and has seen several underwhelming financial quarters despite a regular tithe of around $250m from Microsoft in return for using the OS. The company's new range of Windows Phone 8 devices, the Lumia 920 and Lumia 820, are expected to launch imminently, though existing owners of first-gen Lumia devices have been left behind with Windows Phone 7.8 rather than getting a full upgrade to Microsoft's very latest version.
Smartphone sales aren't the only string to Nokia's bow, however. The company recently announced a deal with Oracle to provide the enterprise services company with NAVTEQ-powered mapping systems, an agreement which follows a similar contract with Amazon to power the underlying map engine of the retailer's Kindle system.
[via Reuters]