Nokia Booklet 3G on sale this week (in Europe at least)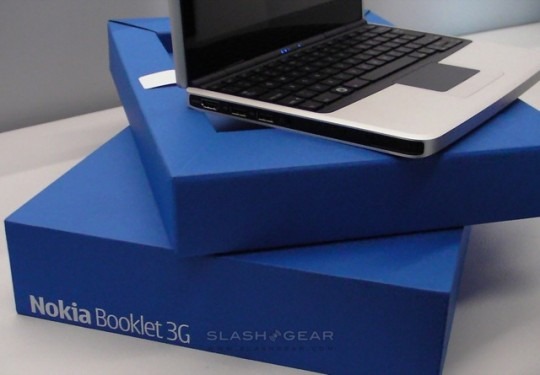 Advance interest in Nokia's Booklet 3G is, if you believe the rumors, so strong that the Finnish company is already preparing the sequel, but we'll wait until the first shipping units get played with before getting too excited.  The Nokia netbooks have just started to ship in Europe, with O2 Germany offering the Booklet 3G for €249 ($371) with a 24-month, €20 ($30) data plan.
Meanwhile US buyers will have to wait a little longer, unfortunately, as the Booklet 3G isn't expected to drop into Best Buy stores until mid-November.  There, the netbook will be priced at $299.99 assuming a two-year data agreement with AT&T that costs a whopping $60 per month.
If you're looking at those prices and thinking that Americans get screwed on data costs, you're probably right.  Your money gets you a 1.6GHz Intel Atom Z-series processor, 1GB of RAM and a 160GB hard-drive, together with WiFi, Bluetooth and GPS.  Check out our hands-on report with the Nokia Booklet 3G here.