Nokia "Bandit" 6-Inch Phablet Late-September Debut Tipped (& It'll Have Company)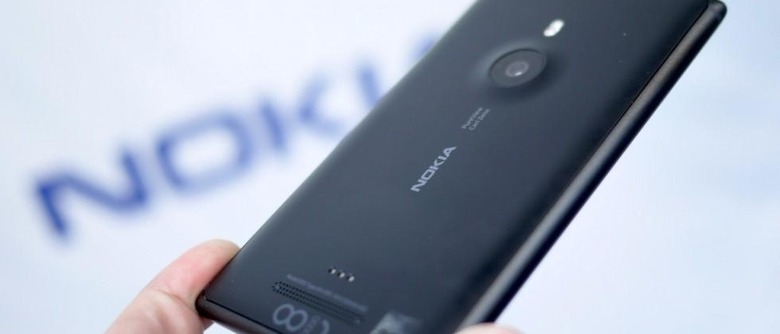 Nokia's 6-inch Windows Phone, rumored to be codenamed "Bandit", will launch in September at an event in New York City, new sources claim, though the big-screen "phablet" will only be one of a number of devices on the agenda. The handset – set to be the largest device in Nokia's Windows Phone line-up – will join an unspecified number of other gadgets in a late-September debut, Reuters' sources say, as it refreshes its range post-IFA and the expected iPhone 5S reveal.
That timing is particularly important, given the devices we're expecting to see over the coming weeks. At an event on the cusp of IFA, Samsung is predicted to show off the new Galaxy Note 3, the third-generation of its well-selling supersized smartphone.
That's the device the 6-inch Nokia Lumia is likely to be compared to first, and while opinions on handsets bigger than 5.5-inches are mixed, Windows Phone has nonetheless failed to keep up with the trend in Android devices toward larger and larger screens.
According to leaks earlier this week, the Nokia Bandit will be one of the first – if not the first – Windows Phones to have a Full HD display, with Microsoft working on adding 1080p resolution support to its mobile OS. Currently, Nokia's phones top out at 720p at most.
Other tipped specifications include a roughly 20-megapixel camera – complete with a small bump on the back panel to accommodate it – and a polycarbonate body like the Lumia 920. Reuters' source declined to give specifics on what hardware is likely.
As for the other products the Bandit will arrive alongside, one possibility is the much-anticipated Windows RT tablet, which has been said to be in the works for some time. That could find itself facing a new iPad or two, with Apple insiders claiming the Cupertino company will not only launch the iPhone 5S (and its low-cost iPhone 5C sibling) at an event expected on September 10, but refresh the iPad and/or iPad mini at the same time.