Nokia Android flagship with Snapdragon 835 but no Zeiss tipped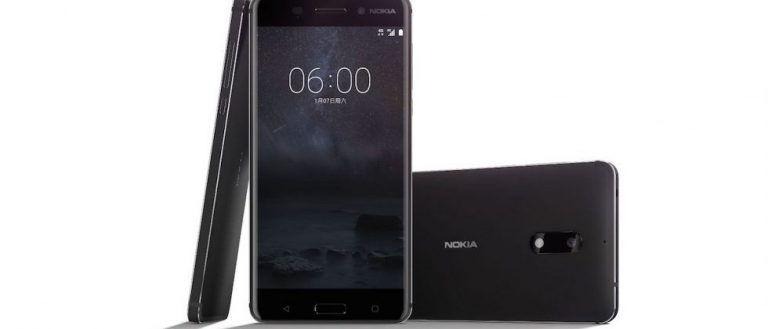 Nokia may have eclipsed the smartphones of MWC 2017 with its nostalgia-stoking 3310, but the resurrected brand is reportedly planning something altogether more high-tech very soon. While the Nokia 3310 does little more than let you make calls, send texts, and play Snake – and, even then, not if you're in the US – brand-licensee HMD did have two new Android smartphones for the Barcelona show. The Nokia 3 and Nokia 5 slotted in beneath the existing Nokia 6, but it's in true flagship position that HMD is believed to be targeting its next handset.
According to a report out of China, HMD has its sights set on Qualcomm's Snapdragon 835 chipset as the heart of not one but two devices. Already confirmed for the Sony Xperia XZ Premium, and widely expected to be inside at least some of Samsung's upcoming Galaxy S8 versions – geography depending – the current Snapdragon flagship would be a considerable step up from the current Nokia line-up. Right now, that tops out with the Snapdragon 430 found in both the Nokia 5 and 6.
Other rumored specifications read a little like a Nokia enthusiast's wish-list – indeed, it's worth remembering that none of this is official yet, and the reality of HMD's 2017 roadmap could turn out to be quite different. A 23-megapixel camera is claimed, along with as much as 6GB of RAM. That all tallies with speculation back in December 2016 from the same Chinese source; then, the phone in question was said to be codenamed "Nokia P" though it's possible it could launch as the Nokia 9.
One lingering question is whether one of Nokia's old partners will be onboard. The original leaks last year tipped Carl Zeiss optics as being present along with the 23-megapixel sensor; now, that's not looking so likely. Nokia Mobile confirmed on twitter recently that it was no longer working with Zeiss, which had become synonymous with the PureView brand.
@___Dhruv___ We're no longer using Carl Zeiss technology.

— Nokia Mobile (@nokiamobile) March 5, 2017
Indeed, with Microsoft still holding the trademark for "PureView" it seems unlikely that either that or Zeiss will be spotted on future Android phones. We're a long way from the halcyon days of the original PureView devices, which promised the lossless equivalent of optical zoom support by cropping the pictures from oversized camera sensors. Arguably the purest form of that came in the very first Nokia 808 PureView all the way back in 2012, though Microsoft did pick up the torch with lower resolution sensors with its Lumia Windows Phone range.
In the meantime, computational photography – which, incidentally, Qualcomm has made one of the cornerstones of recent Snapdragon chipsets like the 835 – has moved on, and rather than cropping the output from huge sensors, modern phones are more likely to include dual cameras. As for other specifications, Nokia is expected to offer two versions of the flagship primarily differentiated by screen size. A metal unibody like the cheaper phones is also suggested, as is a June announcement.
VIA Pocketnow
MORE MyDrivers