Sony's Xperia XZ Premium is so close to being great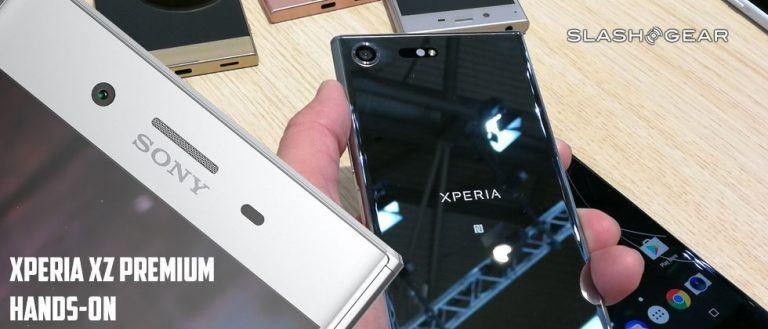 Sony revealed a new set of smartphones this year at Mobile World Congress 2017 that should have taken the show by storm. But for the lack of a set of specifications – specifications that matter in the war for premium leader in the United States – and in general around the world. One of these specs is a fingerprint reader, which the USA version of this device does not have (likely software limitation only).
The Sony Xperia XZ Premium rolls with an impressive 5.5-inch 4K HDR display – extremely bright and sharp, as you can imagine. This device's display has TRILUMINOS Display for mobile technology as well as X-Reality for mobile picture engine technology – and Dynamic Contrast Enhancement of course. Need all of those to make it a top-notch smartphone display when it comes to Sony.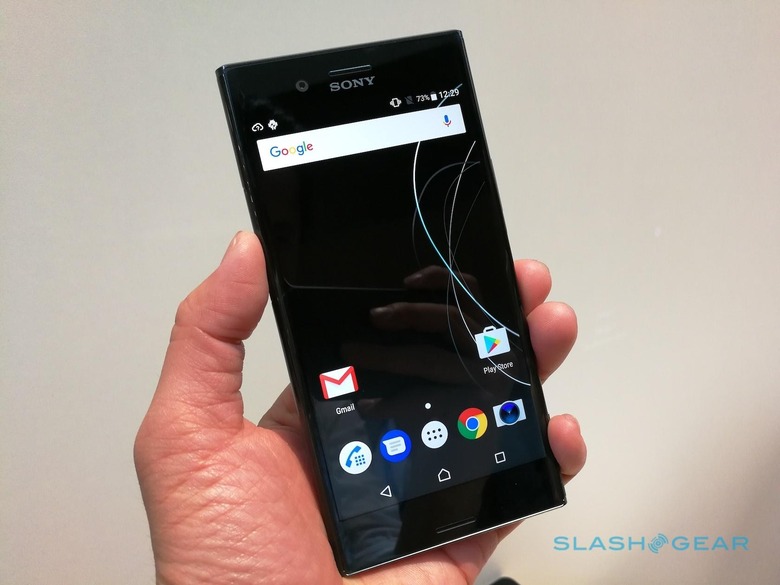 Our hands-on experience with the Xperia XZ Premium and XZs showed us that Sony retains the best-in-class build quality that's been associated with their smartphone brand for quite a few years. They've not taken any top spots in the United States for smartphone sales, but they've refined and perfected their designs to such a degree that the end result is a masterpiece.
The XZs is a bit more basic than the Premium, of course. The Premium model feels more like a finalized design, ready to take on the competition head on. Have a peek at the features and specs included with the Xperia XZ Premium below to see what it's all about.
Sony Xperia XZ Premium Specifications:
• Display: 5.5-inch 4K HDR
• Processor: Qualcomm Snapdragon 835
• RAM: 4GB
• Internal Storage: 64GB internal, micro-SD potential 256GB extra
• Operating System: Android 7.1 Nougat
• Camera (back): 19MP 1/2.3" Exmor RS for mobile image sensor, 960fps slo-mo video, predictive capture, anti-distortion shutter, "triple image sensing technology", Predictive Hybrid Autofocus, SteadyShot with Intelligent Active Mode (with 5-axis stabilization), 4K video recording
• Camera (front): 13MP 1/3.06" Exmor RS for mobile image sensor, 22mm wide-angle lens, ISO6400, F2.0
• Sound Capabilities: High-Resolution Audio (LPCM, FLAC, ALAC, DSD) DSEE HX. LDAC. Digital Noise Cancelling. Clear Audio+. S-Force Front Surround. Stereo Recording.
• Battery: 3230mAh, Qualcomm Quickcharge 3.0
• Availability: Spring 2017
• Price: US Pricing not yet revealed
The Sony Xperia XZ Premium works with a display that's above-and-beyond the sharpness we'd ever need in a standard phone. But this is not a standard phone, it's a device that's meant to be the most extravagant device in the world. Not with gems and jewels, but with the best display the company could create, and a camera that's likely amongst the best smartphone cameras in the world.
The back-facing camera is a 19MP shooter with 1/2.3" Exmor RS for mobile image sensor. It's able to capture 960-frames per second video (super duper slow motion) and has 4K video recording at more standard speeds. SteadyShot and Intelligent Active Mod are included with 5-axis stabilization. This camera has predictive hybrid autofocus, too.
In the video above we speak with Qualcomm about using Gigabit LTEE with the Sony XPERIA XZ Premium. Inside is the ability to play High-Resolution Audio – that's LPCM, FLAC, ALAC, and DSD. Sound quality can be achieved with DSEE HX, LDAC, Clear Audio+, and S-Force Front Surround sound. All sorts of options for listening to audio are included with both a USB-C jack and a 3.5mm headphone jack.
If users aren't all about the fingerprint sensor – needing it, that is – this smartphone is going to be pretty awesome. Now we'll just have to wait and see if the price is decent. Spring of 2017 is nearly upon us.
For more information on the Sony Xperia XZs, head back to our first article on the release of both new XZ devices. Our first Xperia XZs and Premium rundown compares the specs, too. You'll find that the ZXs is the smaller device – and the lesser device – of the two new XZ smartphones. It's also the one (of these two) with an actual release date.