No more SMS for future Peek Classic buyers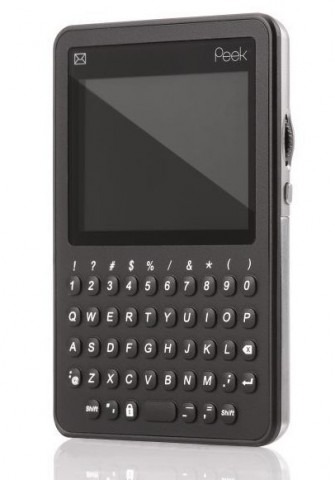 With the launch of the Peek Pronto earlier today, offering support for push email and unlimited SMS messaging, we asked the company what that meant for the original Peek emailer and its texting abilities.  According to our source at Peek, the Peek Classic will now be 100-percent email, with no future Classic units offering SMS support.
Existing Peek users who have already been sending SMS messages through Peek's texting gateway system will still have access to the service, but future buyers will only be able to get the functionality by picking up the Peek Pronto.  SMS support was added to the Peek Classic back in November 2008.
The Peek Classic is priced at $49.95, while the Peek Pronto – which adds Exchange support, up to five simultaneous email accounts, on-device searching and more attachment compatibility – is priced at $79.95.  Both devices require a monthly service charge of $19.95.