Nintendo says Wii U production will continue on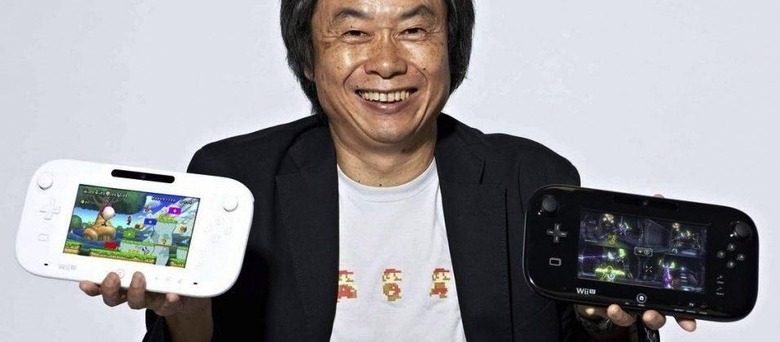 Yesterday, we heard rumors that Nintendo had plans to halt Wii U production at the end of this week. Given the Wii U's slow sales and the incoming launch of the Nintendo Switch, the rumors weren't that difficult to believe. It turns out, however, that reports of the Wii U's demise may have been a little premature.
That's because Nintendo is now saying that it won't be stopping Wii U production. Instead, production will continue on for the time being. A Nintendo spokesperson told Japan's IT Media (as translated by Kotaku) that yesterday's report was "not true," further pointing out that there are still games slated to be released for the Wii U.
One of the biggest games still on deck for the Wii U is The Legend of Zelda: Breath of the Wild. This new Zelda game will likely be the last major release the Wii U sees before Nintendo begins to shift the majority of its focus over to the Switch. After that, it wouldn't be all that shocking to see Nintendo stop Wii U production for good.
As Kotaku points out, Nintendo tends to deny rumors that eventually turn out to be true, which might be the case here. There's no reason for Nintendo to announce that it's stopping Wii U production, as doing so could hurt an already low sales forecast for the troubled console. As we stated yesterday, though, the Wii U is clearly on its last legs, so if production doesn't end this week, it seems like it will soon.
Indeed, Nintendo has only said that it will continue to support the 3DS after the launch of the Switch. This suggests that the Wii U will probably fade into the background rather quickly once the Switch hits the scene, which is understandable considering Nintendo's admission of its own mistakes when it comes to marketing the system.
So, those of you hoping to pick up a Wii U at a discount as retailers clear out the last of their stock will have to wait a bit longer, it seems. Expect the fate of the Wii U to become a little more clear as we move into 2017 and Nintendo begins its heavy marketing push for the Switch. That's set to kick off on January 12, when Nintendo will host a presentation detailing hardware specifications and launch titles.
VIA: Kotaku
SOURCE: IT Media