Nintendo Switch launch date and pricing info will be detailed on January 12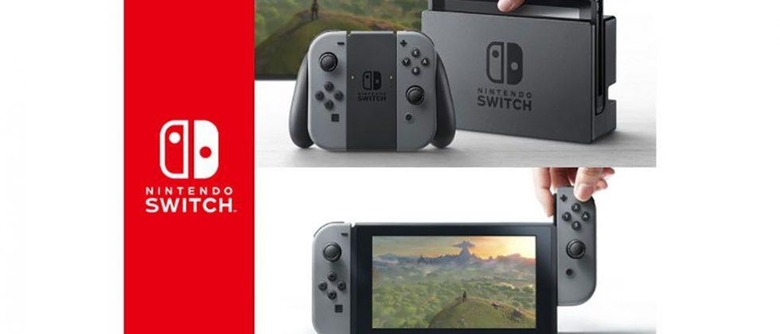 If you are one of the many gamers enamoured with what the Nintendo Switch has to offer, Nintendo has confirmed the Nintendo Switch Presentation to be coming on January 12. The presentation will be streamed live on that date, but an exact time hasn't been offered. January 12 is a long time away for impatient gamers, but at least we know when more details are coming at this point even if we don't know what details Nintendo will be offering officially.
The good new is that a tipster has leaked details of what Nintendo will allegedly be talking about during the presentation. Takashi Mochizuki tweeted only five minutes after Nintendo announced the January 12 event on what he claims will be covered.
According to Mochizuki Nintendo will be talking about launch date, pricing, and software at launch. We do have a few details about the Switch console at this time including that it will use NVIDIA Tegra graphics. Word has surfaced that the Switch won't be backwards compatible with 3DS or Wii U titles.
Pricing speculation so far expects the Switch to come in around $350. That would put it in the realm of comparable pricing with the Xbox One and PS4 that are on the market right now. However, since the Switch is also a display and a console Nintendo might surprise us with a price much higher than expected. Other rumors have suggested that Nintendo wants to sell 2 million Switch consoles at launch. Before the console launches to the public, there will be opportunities for games to try it out in stores via the demo kiosks we have all played.