Nintendo Switch won't have 3DS or Wii U backward compatibility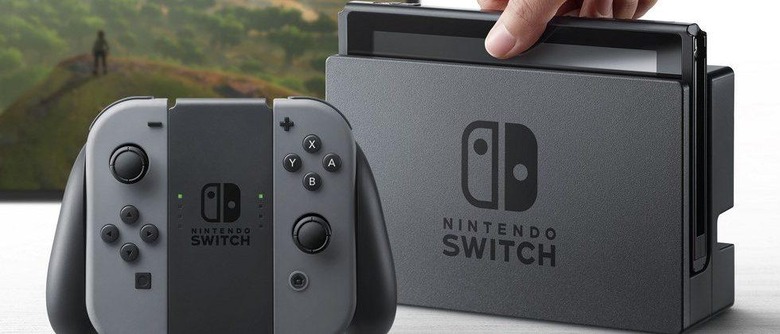 There are still plenty of questions surrounding Nintendo's Switch, but one by one, Nintendo seems to be knocking them out. One major question centers around whether or not the console will be backward compatible. Nintendo consoles have generally been pretty good with backward compatibility, but that looks like it's all changing with the release of the Switch.
A Nintendo representative has told IGN that the Switch won't be backward compatible with physical Wii U and 3DS games. The lack of backward compatibility with Wii U games was to be expected, since the Switch uses cartridges as its platform of choice. However, the move to make the Switch a cartridge-based system had some hoping that it would be able to play 3DS games.
That doesn't necessarily mean that we won't be able to play Wii U or 3DS games at all on the Switch. Nintendo may opt to put games from those platforms up on the Switch's version of the eShop, offering digital downloads as a replacement for true backward compatibility. After all, Nintendo's Virtual Console has proven to be successful on the Wii, Wii U, and 3DS, so it stands to reason that we'll see it on the Switch as well.
That same Nintendo rep also confirmed to IGN that the Switch won't offer a second screen experience like the 3DS or the Wii U. In other words, your options include playing on the Switch tablet or on a TV, but not on both at the same time. It would appear that the dual screen approach – which was a smashing success with the DS but floundered with the Wii U – dies with the 3DS.
While it's nice to have an answer about backward compatibility, there are still plenty of questions that need to be addressed by Nintendo. Personally, I'm looking to find out how long the Switch's battery will last and just how much it'll cost when it arrives in March. The answers to those two questions could go a long way in determining whether the Switch is a success or a flop.
SOURCE: IGN