Nintendo looking to sell 2 million Switch consoles at launch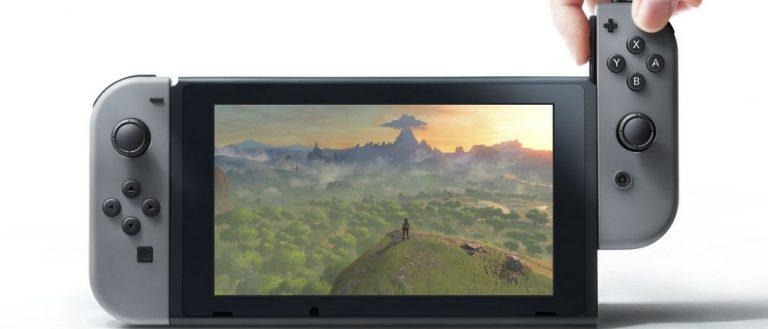 Nintendo may be tight-lipped when it comes to Switch hardware and launch titles, but it certainly isn't about the number of consoles it expects to sell after launch. Speaking after the company revealed its latest round of financials, Nintendo President Tatsumi Kimishima said that the company expects to sell 2 million Switch consoles at launch.
That may seem like a relatively low number, but keep in mind that's how many Nintendo hopes to sell before its fiscal year ends on March 31. The Switch, as it happens, is currently slated to launch sometime in March 2017. The exact date hasn't been set just yet, but this means that Nintendo will have a month at most to meet its expectations for Switch sales.
That might prove challenging, given the design of the Switch. While some among us have found it intriguing (meaning me), others may be hesitant to buy because the Switch is a pretty big departure from a traditional games console. Revealing the hardware and price might go a long way toward securing some pre-orders for the Switch, but those announcements are a long way off as well.
That's because Kimishima also confirmed that Nintendo won't be talking about those details until we're into 2017. Though we won't get that information before the end of the year, he also reiterated that consumers will be able to try the console ahead of launch, presumably through in-store demos. Kimishima also suggested that Nintendo won't kill off the 3DS right away, so the two may co-exist for some time after launch.
Hearing that Nintendo doesn't have plans to reveal hardware specs and pricing until we're into the new year is an interesting development. While details might be slim between now and 2017, that decision is going to make for one busy quarter for Nintendo. This could end up working out in Nintendo's favor, though, as the post-holiday months are typically slow for gaming, leaving the Switch to enjoy some time in the limelight.
VIA: Ars Technica
SOURCE: Takashi Mochizuki